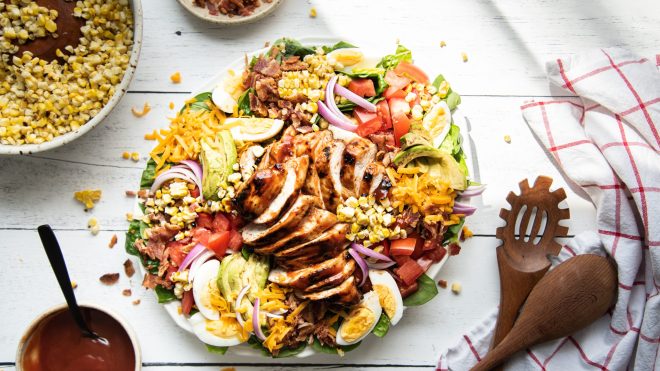 Chicken Cobb Salad
Welcome to the delicious world of family style Chicken Cobb Salad! This easy-to-make dish is sure to be a hit with your family and friends.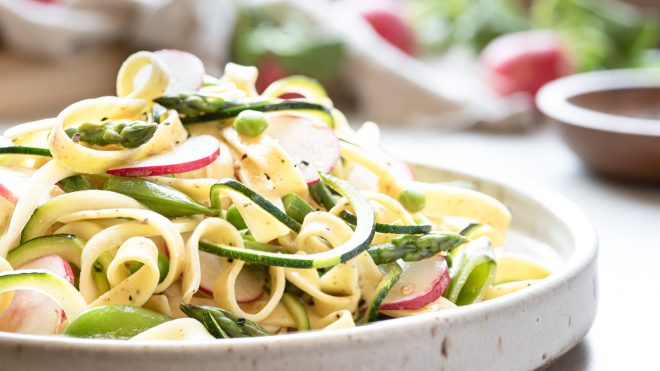 Lemony Zoodle Noodles
Combining the classic comfort of Mrs. Miller's Noodles with the lightness of zoodles (zucchini noodles) makes for a delicious Lemony Zoodle Noodles Recipe.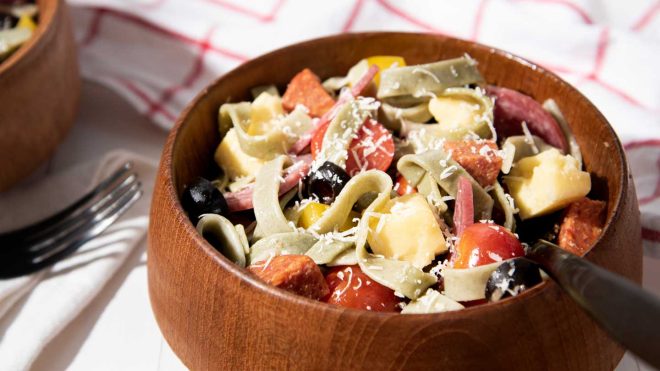 Italian Pasta Salad
There's nothing quite like a good pasta salad, especially in the summertime. And Mrs. Miller's Artichoke Spinach Noodles make the perfect addition to any salad.
A Mrs. Miller's favorite!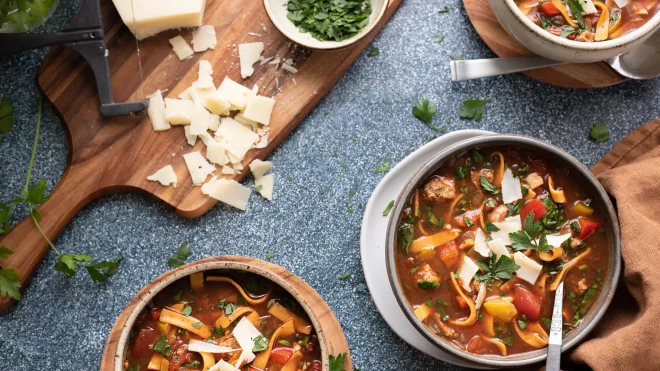 Stuffed Pepper Soup
Our Stuffed Pepper Soup recipe is a great way to use up the last of your garden harvests. It's hearty, healthy, and delicious.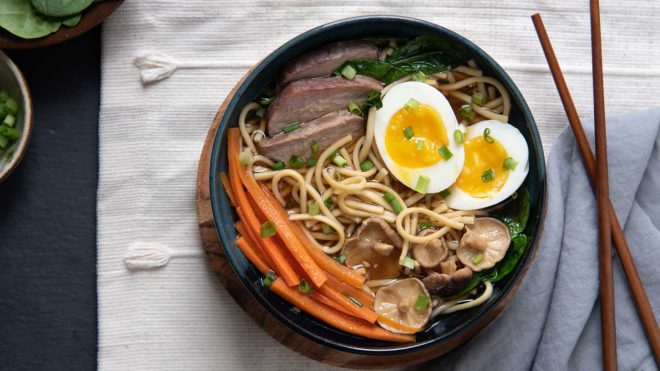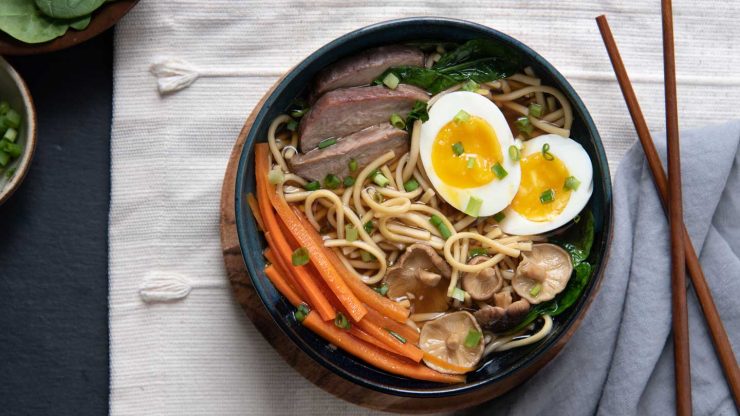 Simple Pork Ramen
Pork Ramen is a traditional Asian dish that consists of ramen noodles in pork broth with slices of slow-roasted pork, scallions, and any other additions that you desire.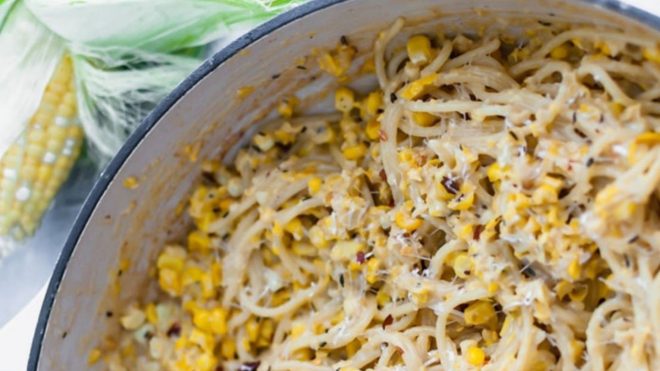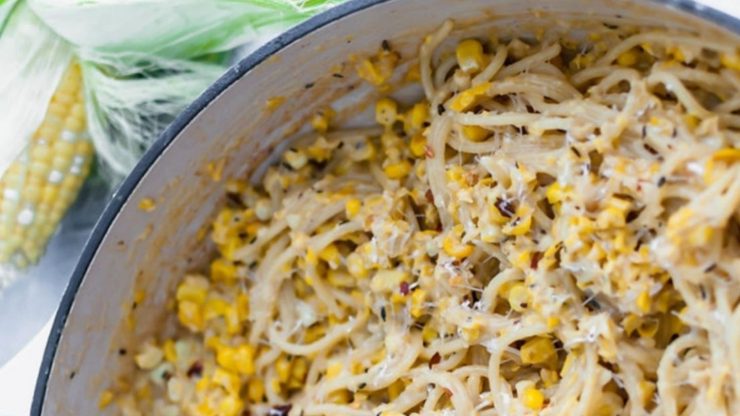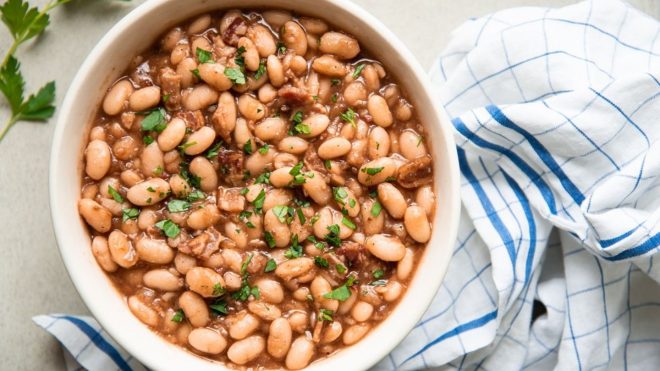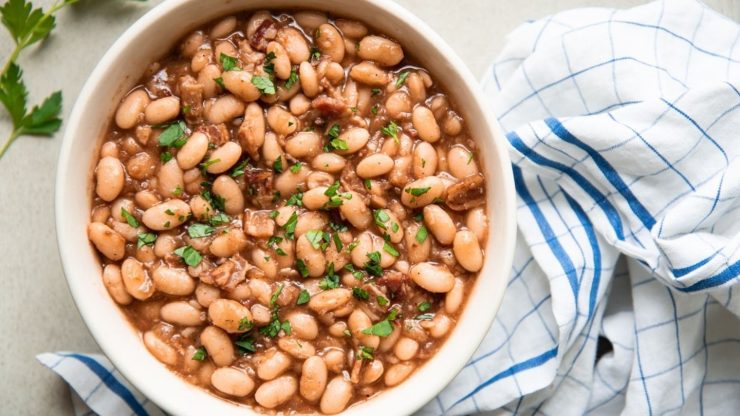 BBQ Baked Beans
No summer picnic is complete without Barbecue Baked Beans and luckily – we have two sauce options that make a great base for your beans!