Mrs. Miller's Homemade Noodles
Whole grains provide more fiber, and these all natural, whole grain homemade pastas are made with egg whites only so they are cholesterol free.
Please Note: we have discontinued the 9 Grain and Ultragrain noodles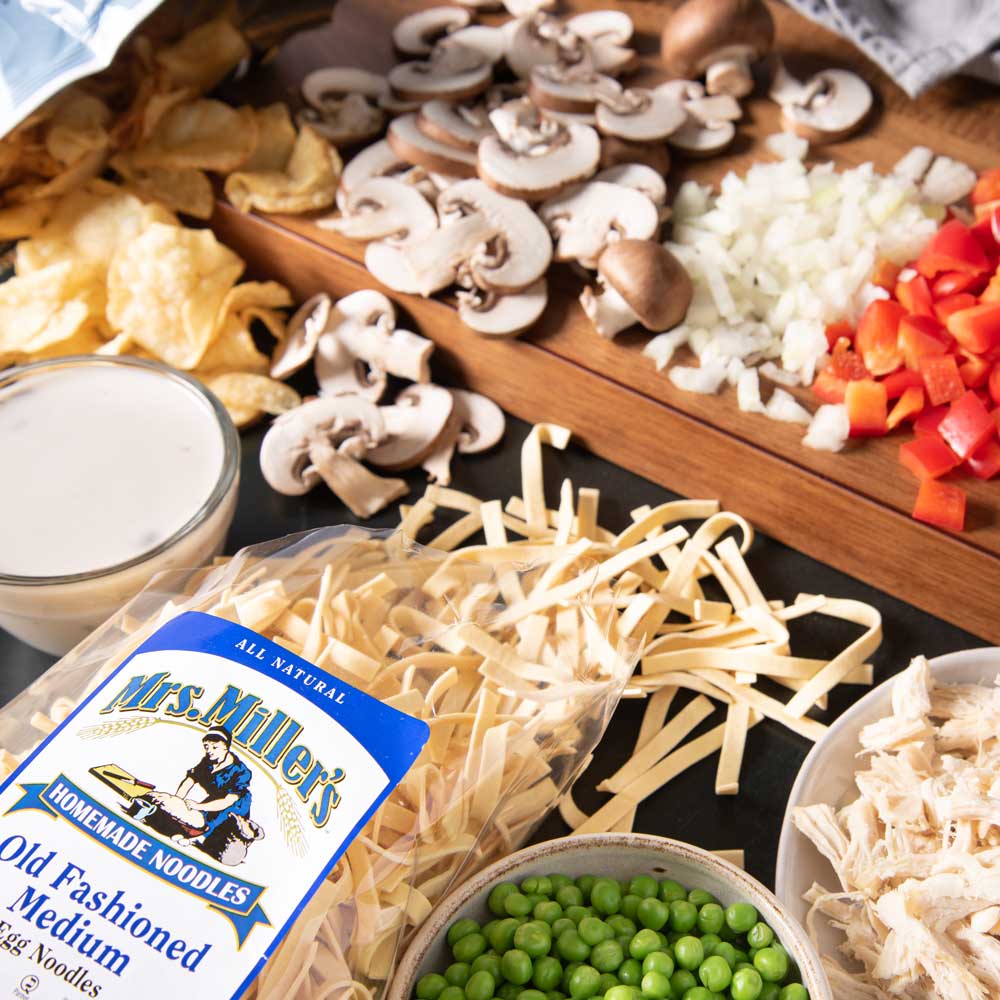 All Whole Grain Noodles are sold in a pack of 6 bags (14 oz. per bag).