Mrs. Miller's Homemade Noodles
Old Fashioned Egg Noodles
Our Homemade Old Fashioned Noodles have been bringing families together for over 40 years. We always bring you the same goodness we serve at our tables at home!
Try some of Mrs. Miller's famous Egg Noodles and discover what everyone has been talking about!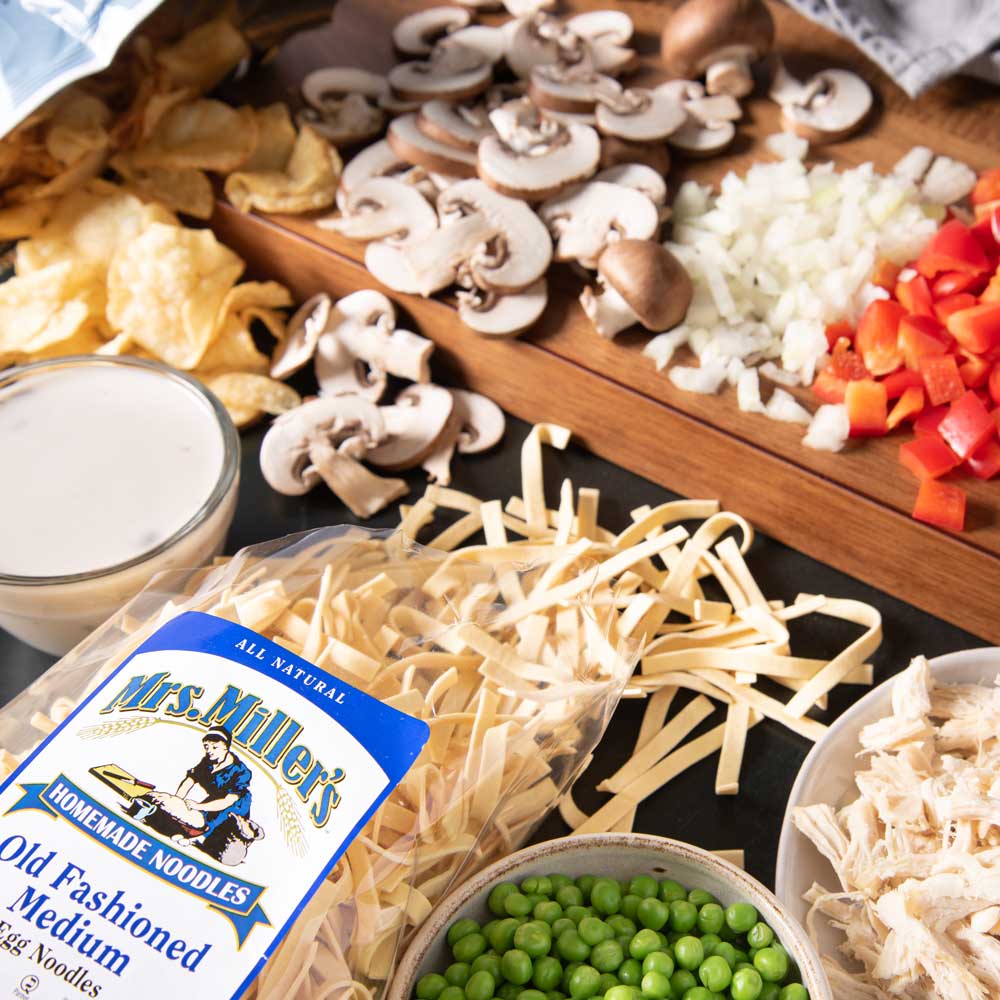 All of our Old Fashioned Egg Noodles are sold in a pack of 6 (16 oz. per bag).