6pk 9.5 oz MILD Pepper Mustard
$20.94
Try the wonderful taste of Mrs. Miller's Pepper Mustard.
One of Mrs. Miller's better kept secrets.
This Pepper Mustard tastes great:
As an appetizer spread on top of a snack cracker with cream cheese. On burgers or cold cut sandwiches. As a marinade or grilling sauce for chicken or pork chops.
Sold as 1 Case of 6 Jars (9.5 oz. per jar) 
Sweet Banana Peppers, Sugar, Distilled Vinegar, Water, Food Starch, Mustard Seed, Turmeric, Peprika, Sea Salt, Citric Acid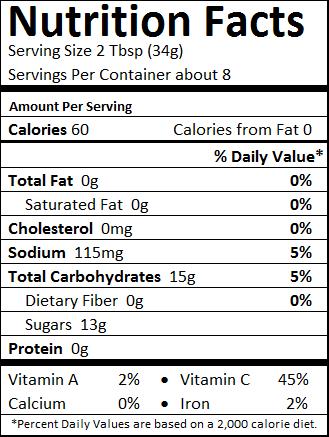 Enjoy these Mrs. Miller's Homemade Recipe Suggestions