Mrs. Miller's Homemade Noodles
Enjoy Mrs. Miller's delicious homemade pasta sauces! All of Mrs. Miller's home-cooked pasta sauces contain the freshest natural ingredients, from vegetables to spices, and are cholesterol free. Mrs. Miller knows you will find her old fashioned pasta sauces to be the perfect addition to any casserole or pasta dish.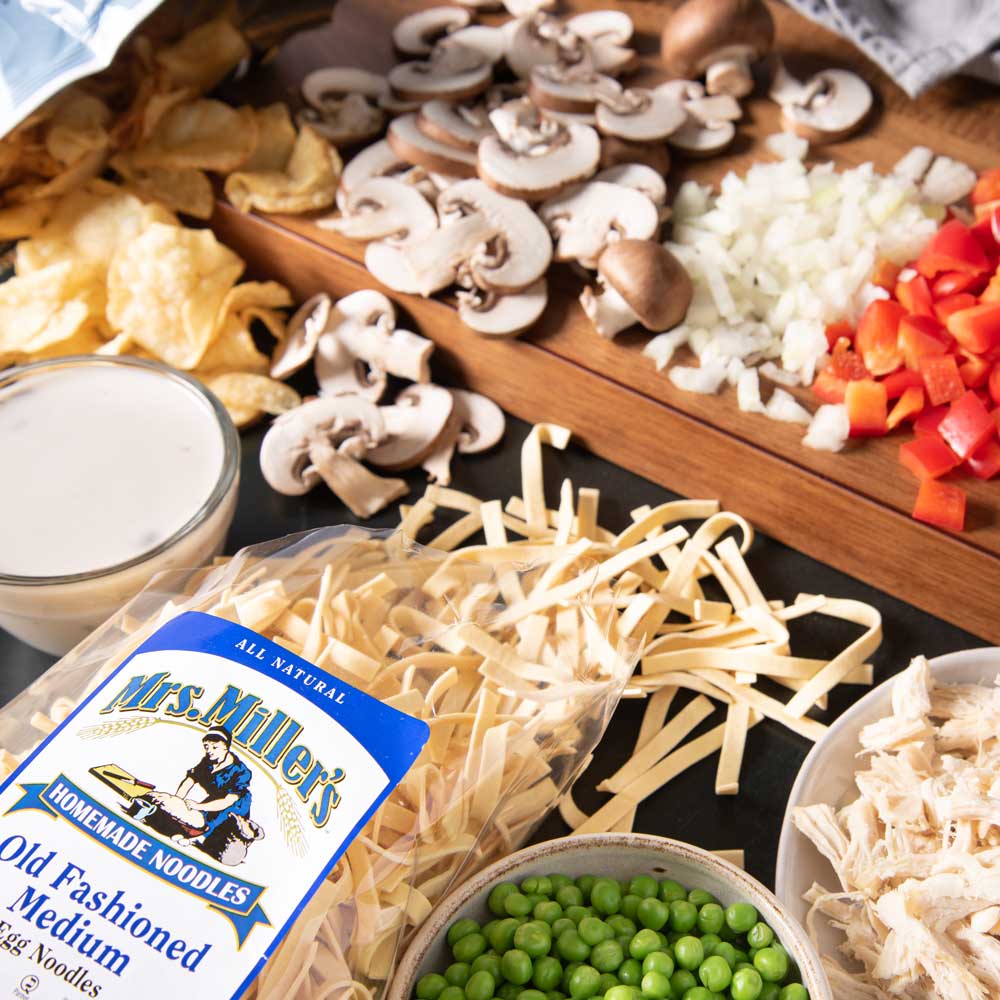 All Pasta Sauces are sold in a pack of 6 (25.5 oz per jar).