Lemony Zoodle Noodles Recipe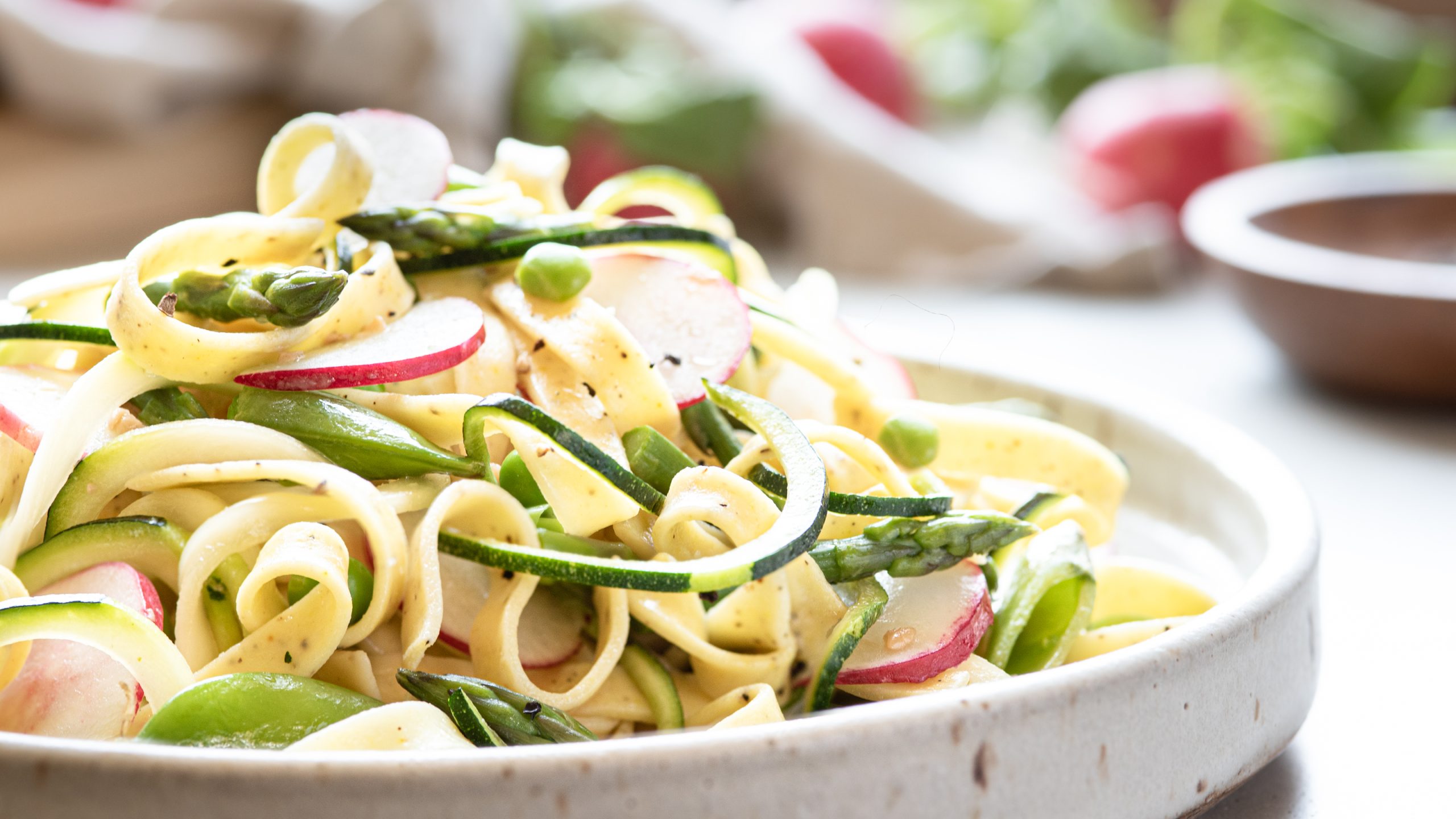 The sun is shining, birds are singing, and for moms everywhere, that means it's time to start freshening up our spring menus. If you're looking for a quick and easy way to inject some exciting new flavors into your meals this season, then look no further than Mrs. Miller's Lemon Pepper Egg Noodles! Combining the classic comfort of her legendary noodles with the lightness of zoodles (zucchini noodles) makes for a delicious lemony-fresh mix that will have everyone in your house asking for seconds – or thirds!
First, are you wondering what equipment you need to make zoodles? Not much! All you need is a spiral slicer or a regular vegetable peeler and a cutting board. Once you have your gear ready, it's time to get prepping! Rinse two large zucchini and place them on the cutting board. Then, use either the spiral slicer or the vegetable peeler to slice the zucchinis into thin strands, or "zoodles". You can also use a julienne peeler for a thinner texture.
You can also switch out zoodles for other types of vegetable noodles for this dish. Other veggies that make great ``noodles`` are carrots, kohlrabi, sweet potatoes, and even cucumbers would make a great addition to this dish when served as a salad instead of a main course.
Are you ready to learn how to make Lemony Zoodle Noodles in just minutes — without sacrificing flavor?
Prep Time

12 min

Cook Time

20 min

Total Time

32 min
Ingredients
Ingredients
1 Medium Zucchini, spiraled
1 Cup Asparagus, trimmed and quartered
1 Cup Snow Peas, washed
1/4 Cup Radish, sliced thin
1 Lemon, juice and zest
3 TBS Minced Fresh Garlic
2 TBS Extra Virgin Olive Oil
Salt and Fresh Cracked Pepper to taste
* Optional Fresh Grated Pecorino Romano Cheese
Method
1
Cook Mrs. Miller's Lemon Pepper Nooodles according to package instructions. Drain and reserve 1/4 cup of the pasta water.
2
Blanch Asparagus and Snow Peas in boiling water just until crisp tender then immediately place them in an ice bath to stop the cooking process.
3
Heat a large pan over medium heat and sauté the Garlic in the Olive Oil for 2-3 minutes. Be careful not to burn your Garlic.
4
Place remaining ingredients, including Mrs. Miller's Noodles, Asparagus, and Snow Peas, in the pan with the reserved pasta water and toss to coat.
6
Optional: Sprinkle with fresh grated Pecorino Romano cheese.
Share with friends