Meatloaf Cupcakes recipe made with our Southern Honey Mustard BBQ Sauce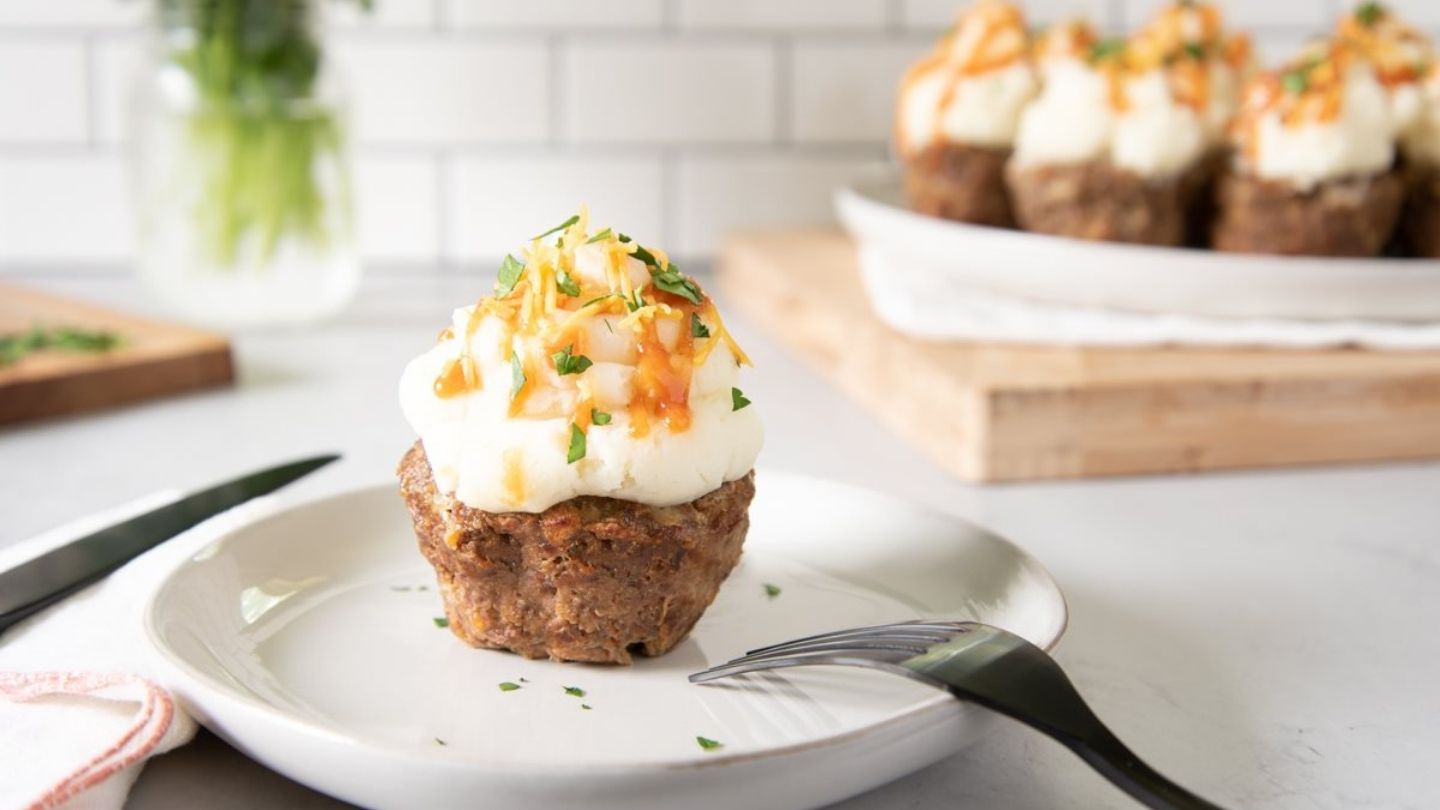 Grab 'n Go items are perfect for summer picnics and these Meatloaf Cupcakes made with our Southern Honey Mustard BBQ Sauce are a perfect example. Make them - with mashed potato topping - and pack them in your cupcake travel container then watch them fly off the plate at your gathering. They are THAT good.
Prep Time

10 min

Cook Time

35 min

Total Time

45 min
Ingredients:
For the Meatloaf:
2lbs Ground Beef
2 Large Eggs
2 Cups Bread Crumbs
1 Package Onion Soup Mix
1/2 Cup Warm Water
1/4 Cup Fresh Parsley
Salt and Pepper to taste
For the Meatloaf:
Mashed Potatoes
Shredded Cheddar Cheese
Mrs. Miller's BBQ Sauce
Directions
1
Combine all ingredients in a large bowl. Once combined, push into an unlined, greased muffin tin.
2
Bake at 350º F for 35 minutes. Remove from tin and let cool slightly.
3
Place Mashed Potatoes in an icing bag or ziplock with a corner cut off and pipe them onto the top of the Meatloaf.
4
Top with Shredded Cheddar and a BBQ drizzle.
You can use store-bought mashed potatoes or make your own. It works well if they are blended smooth and creamy. If you are making your own, be sure to peel the potatoes so the skins don't clog up the icing bag.
Share with friends