Mrs. Miller's Homemade Noodles
Our soup base is of the highest quality. On top of the rich yummy flavor; all of our soup bases are gluten free, and contain no added MSG. They are the perfect partner to our amazing, healthy noodles.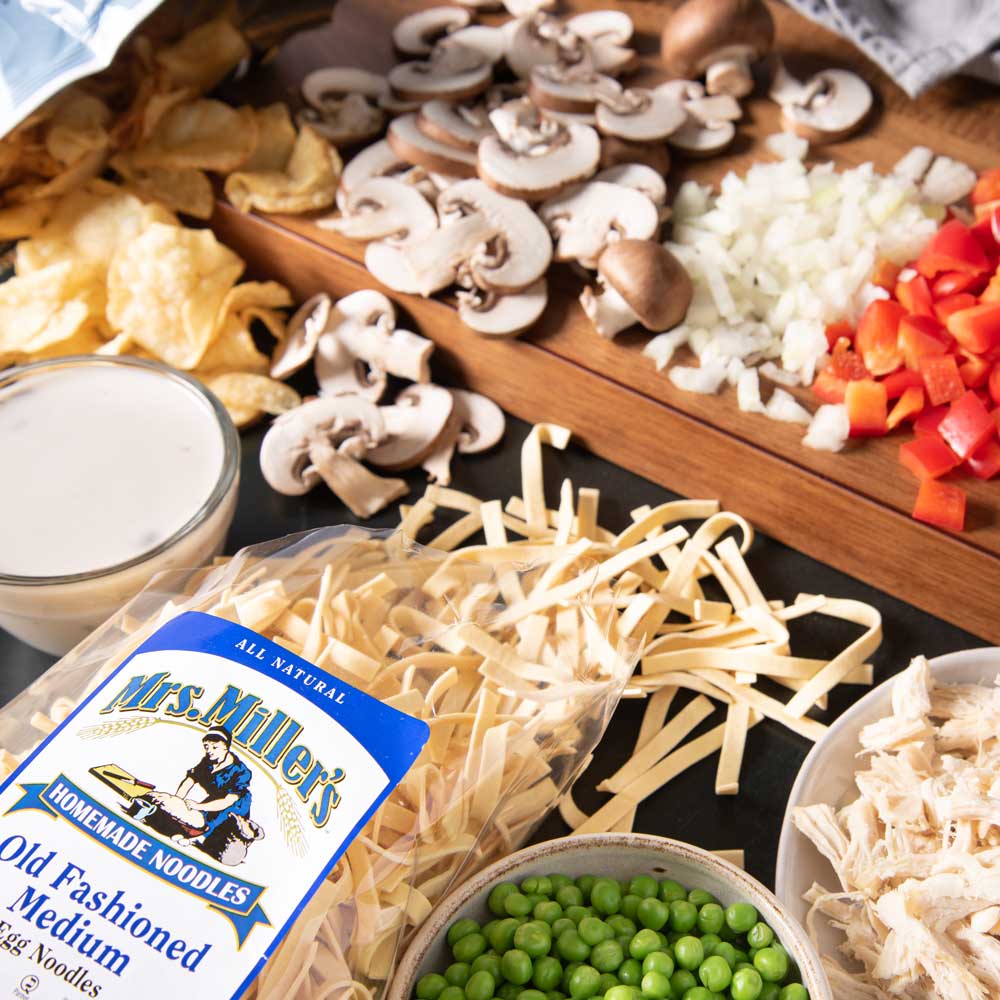 All Soup Bases are sold in a pack of 6 (8, 10, or 12 oz. per jar).