Cacio e Pepe is a simple and amazingly delicious Italian classic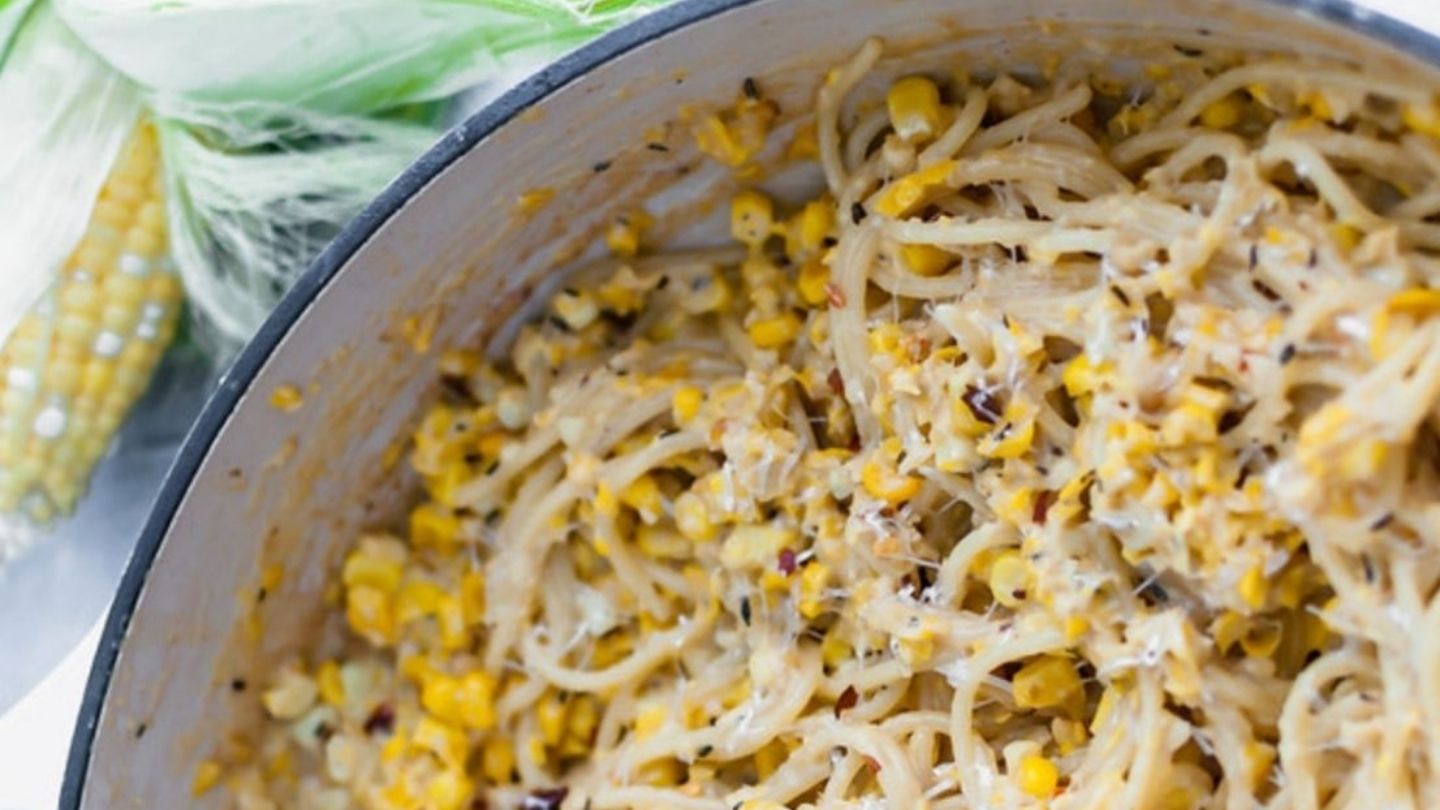 Cacio e Pepe is a simple and amazingly delicious Italian classic. Literally translated to "Cheese and Pepper," you can take a lot of leeway with experimenting with this noodle dish. It can be a starter, a side, or just a light summer meal. And it's packed with flavor for being so incredibly easy to make.
When we originally decided to add Cacio e Pepe to our roster of recipes we hadn't thought about what time of year to post it and then it came to us! "What if we jazz it up with local and fresh Amish Sweet Corn for an extra pop of flavor and texture?" It seemed so perfect we just couldn't resist so that's exactly what we did.
Classic Cacio e Pepe is sautéed garlic and cracked black pepper, in olive oil, of course, tossed with egg noodles and topped with a mound of Pecorino Romano cheese. All tossed together it's sort of like the best version of macaroni and cheese you've ever eaten. Our version isn't much different and we think our Fine Egg Noodles are just the noodle to not overpower the subtle earthy taste of extra virgin olive oil. Medium Egg Noodles would work well, too for a heartier variation to this dish.
It's really easy to over salt this dish so be careful not to. Adding salt to the boiling water for the Fine Egg Noodles give the noodle an extra boost of flavor and salt will be in the reserved water, and again, Pecorino Romano is typically a salty cheese. You may not need additional salt at all.
Prep Time

10 min

Cook Time

15 min

Total Time

25 min
Ingredients:
1 Bag Mrs. Miller's Fine Noodles, cooked al dente
1/4 Cup Extra Virgin Olive Oil
1 Cup Amish Sweet Corn, shucked and blanched
4 Cloves Fresh Garlic, minced
1 TBS Fresh Cracked Black Pepper
1 Cup Pecorino Romano Cheese, grated with 1/4 Cup reserved
Salt, to taste
Directions
1
Heat Extra Virgin Olive Oil in a large sauté pan. Add Garlic, Black Pepper, and Corn. Sauté just long enough that the Garlic is translucent being careful not to burn or brown it.
2
Reserve Pasta water before draining Mrs. Miller's Fine Noodles. Add the drained Egg Noodles to the pan and toss to coat. If it seems dry, add reserved pasta water a few tablespoons at a time until you reach desired consistency.
3
Add 3/4 Cup of Pecorino Romano and toss to melt. Salt if desired but keep in mind Pecorino Romano is a very salty cheese.
4
Serve hot with additional cheese and a twist of Cracked Pepper on top.
Pro Tip: Pick the right cheese. Parmesan Reggiano is also a nice salty cheese for Amish Sweet Corn Cacio e Pepe; however, it has a stronger flavor that could overpower the corn. Pecorino Romano made from Sheep's milk is more delicate in flavor. We highly suggest Locatelli if you can find it in a market near you. Any cheese shop or delicatessen should carry it or know where to find it.
Share with friends