Medium Egg Noodles
$24.89
Mrs. Miller's Medium Egg Noodles are delightful noodles in the kitchen! Whether you're adding these noodles to your casseroles or soups, or just eating them by themselves with butter and salt, all of your family members will love these great tasting noodles with their perfect thickness for almost any recipe. Add a little something special to your everyday meals by grabbing some Mrs. Miller's Medium Noodles from your local grocery store.
Sold as 1 Case of 6 Bags (16 oz. per bag)
Cook noodles in 3-4 quarts boiling water for 12-15 minutes or until desired tenderness. Rinse and drain. Use in your favorite recipe.
Extra Fancy Durum Wheat Flour, Whole Eggs, Water
CONTAINS: Egg, Wheat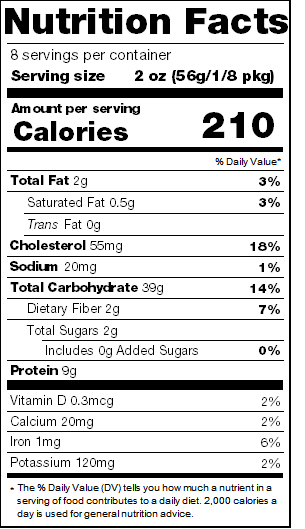 Amish Wedding Noodles
There's really nothing quite like sharing a comforting meal with family on a Sunday, wouldn't you agree? Here's our Amish Wedding Noodles served up in individual crocks, ready and waiting to be savored by the whole gang.
Turkey Noodle Soup
This recipe is delicious all year long, but especially great with all that leftover Turkey from Thanksgiving. We hope you try this turkey noodle soup recipe out and let us know how you liked it.