Old Fashioned 1″ Pasta Squares 6 pk
$24.89
Use these Small Pot Pie Square Noodles (1 inch) with all your favorite pot pie recipes. Mrs. Miller guarantees only the best, all natural ingredients you deserve. For a pot pie that's outta this world, add our nutritious pot pie squares and get to good and healthy eating.
Sold as 1 Case of 6 Bags (16 oz. per bag)
Cook noodles in 3-4 quarts boiling water for 12-15 minutes or until desired tenderness. Rinse and drain. Use in your favorite recipe.
Extra Fancy Durum Wheat Flour, Whole Eggs, Water
CONTAINS: Egg, Wheat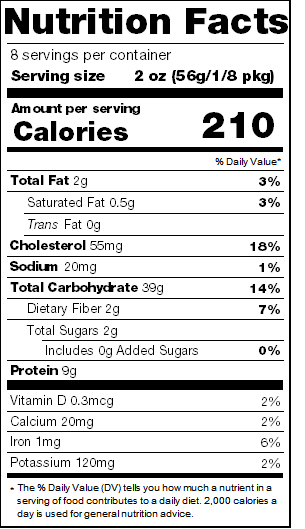 Enjoy these Mrs. Miller's Homemade Recipe Suggestions