Old Fashioned Kluski Noodles 6 pk
$24.89
With a thicker texture and simple yet satisfying taste, Mrs. Miller's Kluski Noodles are just the thing for when you're in the mood for something heartier than your ordinary noodle soup and want to rest easy knowing that each dish is made simply with wholesome ingredients.
Sold as 1 Case of 6 Bags (16 oz. per bag)
Cook noodles in 3-4 quarts boiling water for 12-15 minutes or until desired tenderness. Rinse and drain. Use in your favorite recipe.
Extra Fancy Durum Wheat Flour, Whole Eggs, Water
CONTAINS: Egg, Wheat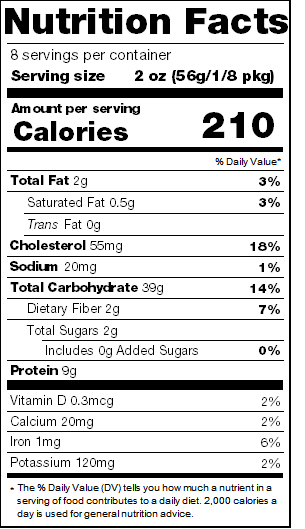 Enjoy these Mrs. Miller's Homemade Recipe Suggestions