Pimento Mac and Cheese Recipe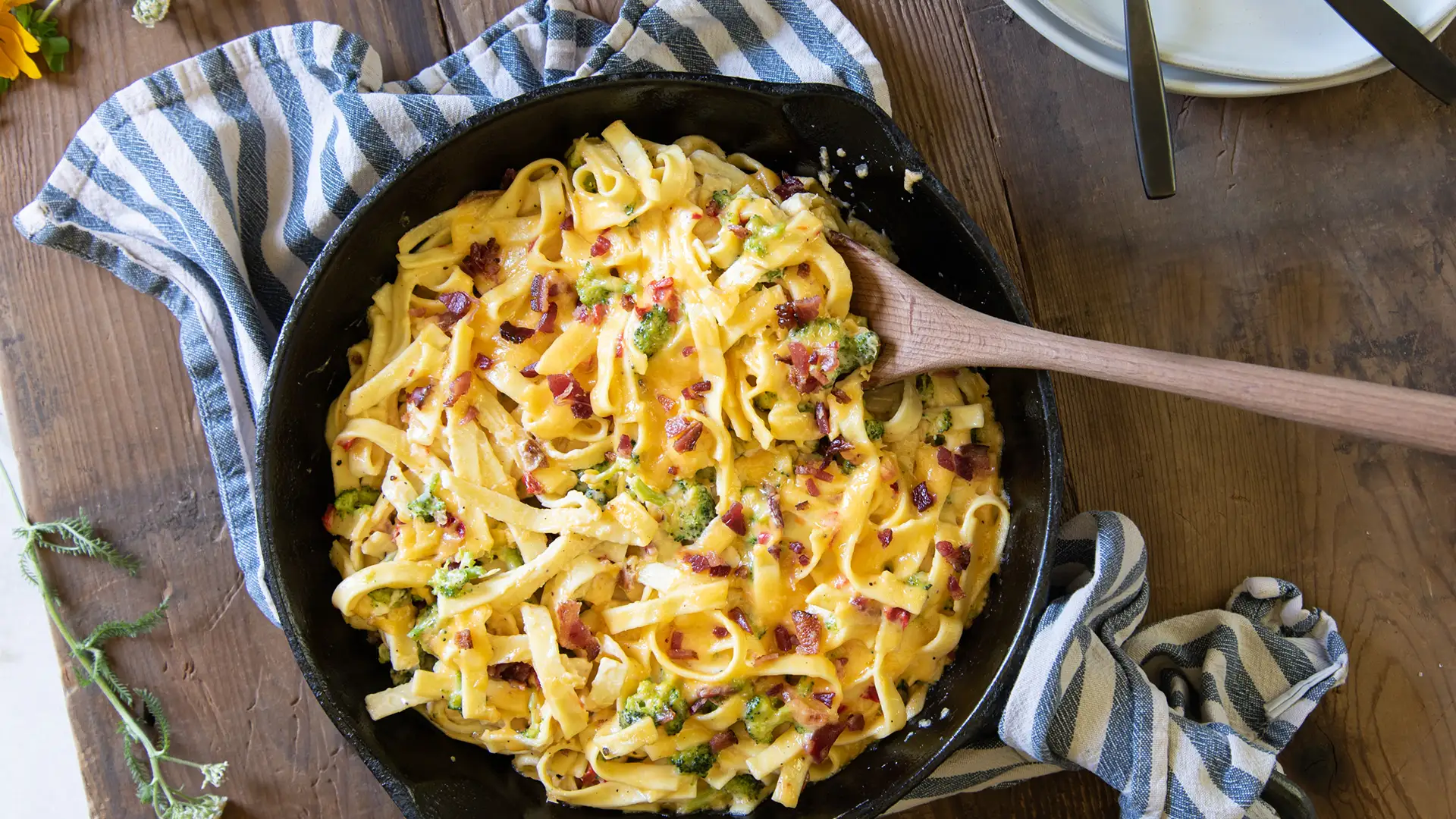 We teamed up with the folks at Birdie's Pimento Cheese for an epic giveaway, so we thought we'd share a great recipe using the prizes this week.
So, if you're looking for an easy weeknight meal that doesn't require much work, look no further than Mrs. Miller's Medium Noodles and Birdie's Pimento Cheese Spread! This combination is sure to please even the pickiest eaters. Mrs. Miller's noodles are made with the finest ingredients, and they cook up in just 15 minutes. Birdie's Pimento Cheese Spread is also homemade, using only the best ingredients, including real cheddar cheese and diced pimentos. You can have a delicious, satisfying meal on the table in no time!
Seriously, who doesn't love a great ``mac 'n cheese`` style dish? Mrs. Miller's noodles and Birdie's pimento cheese are the perfect combination of creamy and cheesy goodness. And, if you're looking for a little extra protein, you could always add some cooked chicken or sausage to the mix. And, if your garden is bountiful this time of year, you could also add some fresh veggies and herbs to the mix (tomatoes and basil sounds amazing).
So, what are you waiting for? Give Mrs. Miller's Medium Noodles and Birdie's Pimento Cheese Spread a try tonight! You'll be glad you did! And, if you're looking for even more great recipe ideas using our noodles, be sure to explore the recipes page. There are tons of great ideas to choose from!
Bon appetite! Mrs. Miller's Medium Egg Noodles and Birdie's Pimento Cheese Spread are the perfect combination for a delicious, easy weeknight meal! Try it tonight and see for yourself! You won't be disappointed.
Prep Time

15 min

Cook Time

15 min

Total Time

30 min
Ingredients
2 TBS Unsalted Butter
3 TBS Flour
1 Cup Milk
1 Head Broccoli, chopped
3 Strips Bacon, cooked crisp & crumbled
1/2 Cup Cheddar, shredded
Salt and Pepper to taste
Method
1
Cook Mrs. Miller's Noodles according to package instructions
2
In a large skillet, melt the Butter over medium heat. Once melted whisk in the Flour until a paste forms
3
After 60 seconds, whisk in the Milk, adding a little at a time, stirring constantly until a roux forms.
4
Remove the roux from heat, and stir in the Birdie's Pimento Cheese of choice until the cheese has melted and the sauce is smooth.
5
Pour drained Mrs. Miller's Noodles into the sauce along with the Broccoli, 3/4 of the Bacon, Salt and Pepper until they're completely incorporated into the sauce. If mixture seems dry, add a little of the pasta water.
6
Lightly spray a 9×9 baking dish with nonstick cooking spray. Carefully transfer the "Mac and Cheese" mixture into the prepared dish. Spread it out into an even layer using a spatula.
7
Top with a sprinkle of the Cheddar Cheese.
8
Bake at 350° for 15 minutes, or until the Cheddar is melted.
Serve warm with leftover bacon for garnish and a piece of crusty bread. Viola! An easy 30-minute weeknight meal your family will LOVE!
Share with friends