Old Fashioned Med-Fine Noodles 6 pk
$24.89
These all natural noodles are great in casseroles! Just thumb through Mrs. Miller's cookbook for the recipe you want and toss in our medium-fine noodles. Meet all your cooking needs with Mrs. Miller's unbeatable, delicious noodles.
Sold as 1 Case of 6 Bags (16 oz. per bag)
Cook noodles in 3-4 quarts boiling water for 12-15 minutes or until desired tenderness. Rinse and drain. Use in your favorite recipe.
Extra Fancy Durum Wheat Flour, Whole Eggs, Water
CONTAINS: Egg, Wheat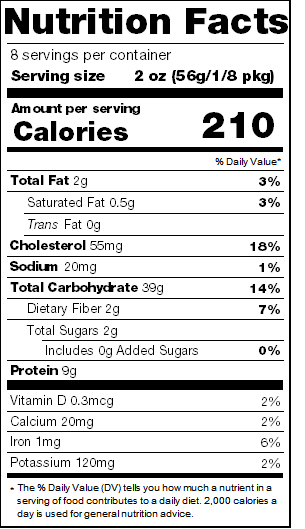 Enjoy these Mrs. Miller's Homemade Recipe Suggestions