Old Fashioned Large Pot Pie Squares 2″ 6 pk
$24.89
Try our square-shaped noodles for your favorite pot pies. These conveniently cut square noodles are perfectly shaped and homemade with love. Cook up your favorite pot pies in no time at all without the fuss.
Sold as 1 Case of 6 Bags (16 oz. per bag)
Cook noodles in 3-4 quarts boiling water for 12-15 minutes or until desired tenderness. Rinse and drain. Use in your favorite recipe.
Extra Fancy Durum Wheat Flour, Whole Eggs, Water
CONTAINS: Egg, Wheat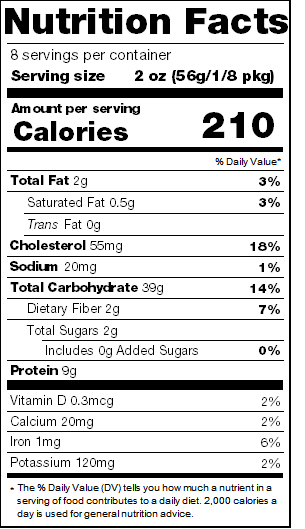 Enjoy these Mrs. Miller's Homemade Recipe Suggestions