Pennsylvania Dutch Pot Pie Recipe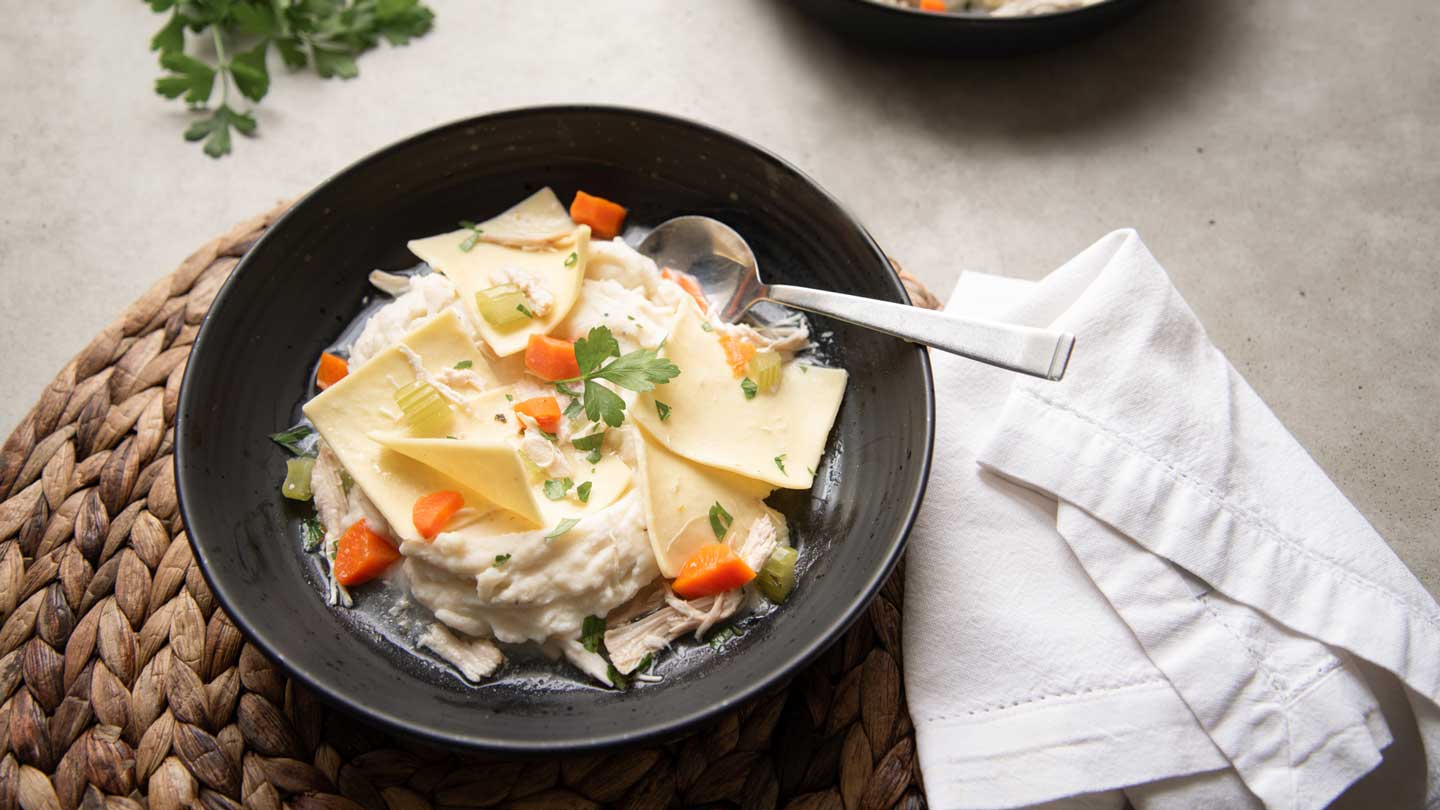 Pennsylvania Dutch Pot Pie is a little deceiving as it is more of a soup than a pie. We like to kick this recipe up a notch and make it a full entree by serving over homemade mashed potatoes - garlic mashed potatoes even give a little extra special kick!
Prep Time

20 min

Cook Time

25 min

Total Time

45 min
Ingredients:
1 Bag Mrs. Miller's Large Pot Pie Squares, cut cooking time in half
1 TBS Mrs. Miller's Chicken Soup Base
1-2 Cups Chicken Breast, shredded
1/2 Cup Carrots, chopped
1/2 Cup Celery, chopped
1 Medium White or Spanish Onion, diced fine
1 Bay Leaf
2 tsp Dried Parsley
Salt and Pepper to taste
Directions
1
In a large Dutch Oven, prepare Chicken Broth with Mrs. Miller's Chicken Soup Base. Add Carrots, Celery, Onion, and Bay Leaf and cook until Carrots are crisp tender.
2
Add par cooked Mrs. Miller's Large Pot Pie Squares a couple at a time so they don't stick together. Simmer until the Noodles are cooked fully.
3
Add shredded Chicken Breast and Parsley and heat through. Serve while hot.
Share with friends