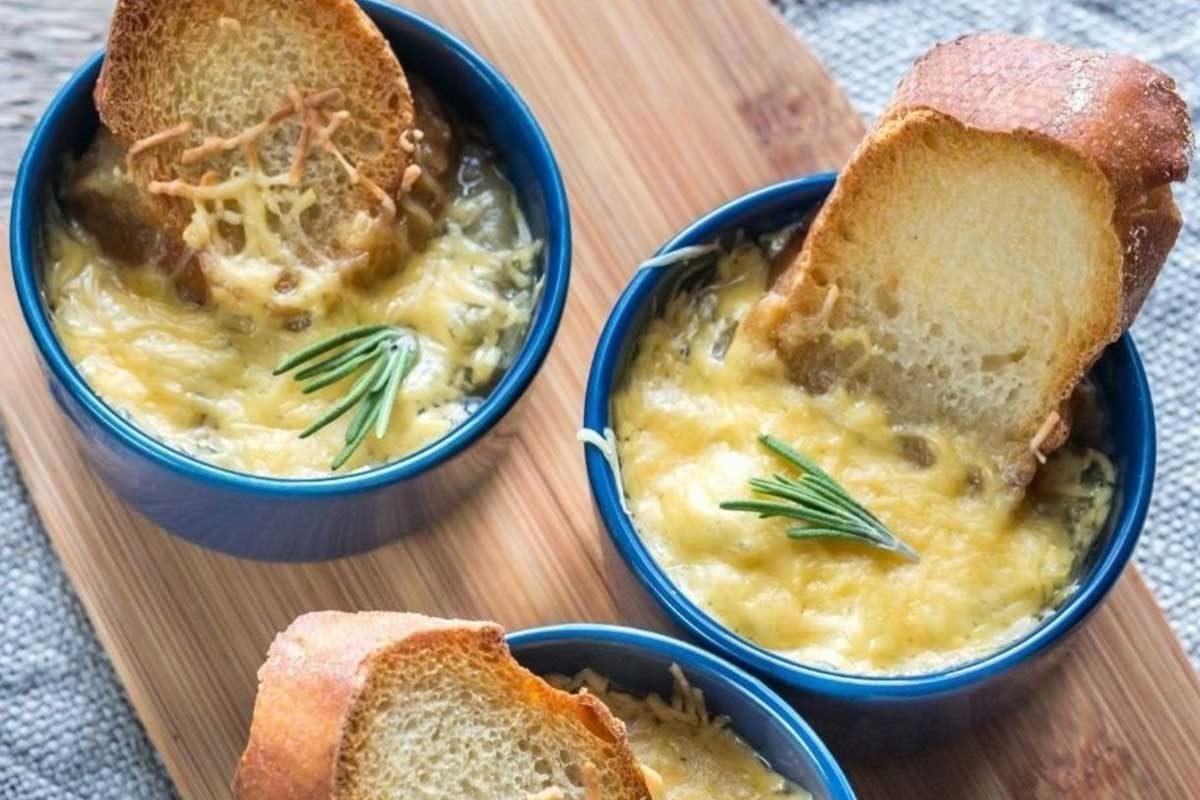 Mrs. Miller's Celebrated National Soup Month With Our Favorite Soup Recipes
January was National Soup Month and Mrs. Miller's Homemade Noodles was there for it! Soup is one of the most simple, satisfying, and versatile dishes around and it can be made with most ingredients you have on hand. It's perfect for a quick weeknight dinner, served as your first course at a formal dinner party, or as a hearty main dish – and it's always comforting. With thousands of variations to please everyone's pallet, soups could be the most under-rated of all cuisine. Reach for Mrs. Miller's Homemade Noodles and Soup Bases to elevate your soup game.
You'll find a soup for every season: chilled summer soup recipes like a vibrant gazpacho as well as cozy fall soups like our classic French onion soup. Some of your favorite comfort foods can also be served in soup form. Pennsylvania Dutch pot pie makes for a hearty and filling soup. How about a delightful mashup called "enchilada soup," which features all of the flavors of a Mexican Enchilada Casserole? Looking for a healthy option? Beef and noodle soup can even be chock full of vegetables.
For days when you don't have time for meal prep, soups can be a go to option. Soups are versatile, easy to make, and can be tailored to your liking. Whether you're in the mood for something simple like our turkey noodle soup or something more elaborate. If you don't have time to spend in the kitchen, many soups can be made in a slow cooker or in the Instant Pot so you can come home to a hot meal ready to eat.
Have we inspired you to mix in some soups with your weekly meals? Join us in celebrating National Soup Month. Below are some of our favorite soup recipes for you to experiment with. From quick and easy to something more decadent, Mrs. Miller's Homemade Noodles has you covered.
French Onion Soup
French Onion Soup is a taste of elegance that is simple to bring into your own home. With busy works days and cold winter nights, a hot bowl of French Onion soup is the perfect dinner solution. Be sure to use Mrs. Miller's French Onion Soup base and Mrs. Miller's Beef Soup Base to make your homemade soup perfection! On top of the rich yummy flavor; all of our soup bases are gluten free, and contain no added MSG.
Click Here For Recipe
Pennsylvania Dutch Pot Pie
Pennsylvania Dutch Pot Pie is a little deceiving as it is more of a soup than a pie. We like to kick this recipe up a notch and make it a full entree by serving over homemade mashed potatoes – garlic mashed potatoes even give a little extra special kick!
Click Here For Recipe
Beef and Noodle Soup
Beef and Noodle Soup will make the hungriest person feel satisfied, especially on a cold day. It's easy to make yet is distinctively comforting. Serve it with garlic knots or cornbread for an all-in-one meal!
Click Here For Recipe