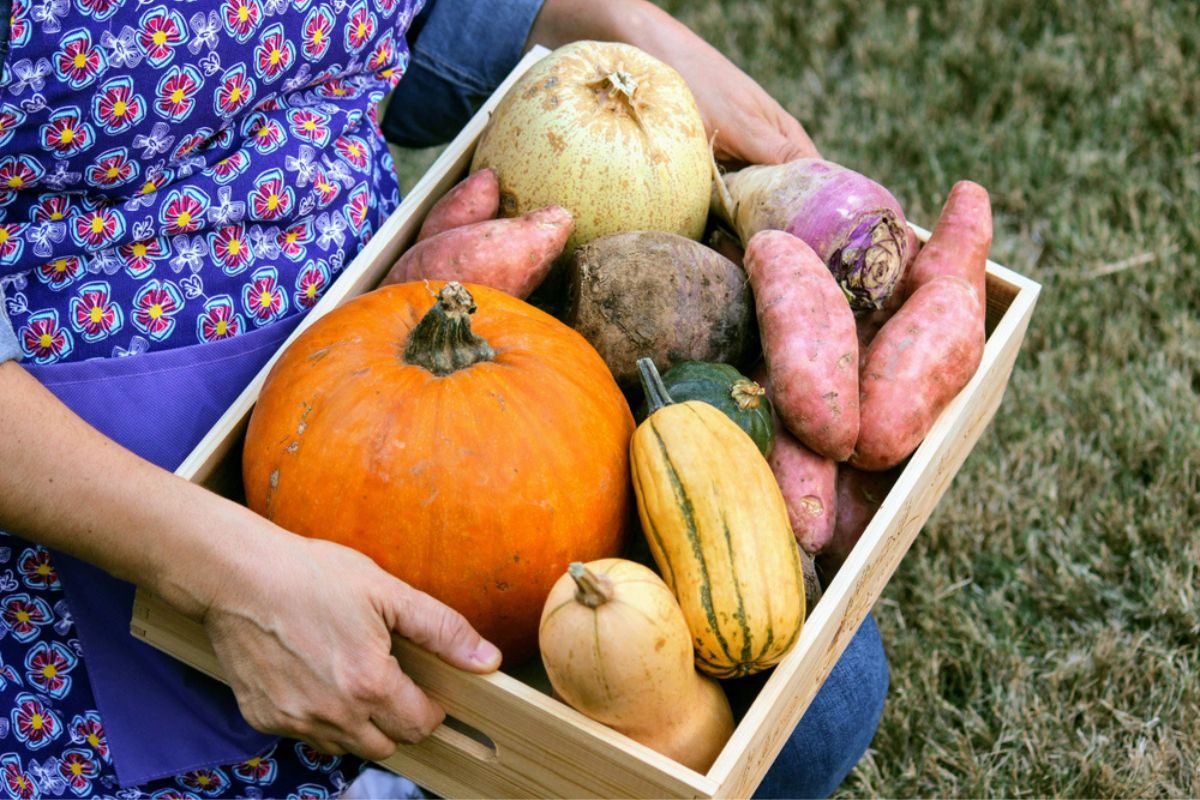 Cozy Fall Recipes For Cleaner Eating with Healthy Mrs. Miller's Homemade Egg Noodles
Warm and cozy comfort food is the best way to chase away the chill of fall. But this season, why not lighten up your favorite recipes with some cleaner ingredients? Mrs. Miller's Homemade Egg Noodles are a perfect example of how you can make your favorite dishes a little healthier – without sacrificing any flavor!
Clean eating can often be difficult to maintain as it requires a lot of time in the kitchen cooking fresh ingredients from scratch. Clean eaters find themselves spending hours in the kitchen preparing meals for themselves and their families. With the holiday season approaching and our days getting shorter finding ways to stay eating clean and saving time is important. Below we cover some ingredients and recipes that can help.
Fall seasonal veggies are a great way to add some healthy flair to your comfort food. Roasted squash, kale, and sweet potatoes aren't what we think of when we think of comfort foods, but they can definitely be worked into some delicious and hearty recipes. First, let's talk squash.
Roasted butternut squash is a great way to add some sweetness and creaminess to dishes like Mrs. Miller's Crockpot Lasagna. It's also a perfect pairing for Mrs. Miller's Egg Noodles in recipes like Butternut Squash Mac and Cheese. For something a little heartier, Mrs. Miller's Medium Egg Noodles are great for dishes like Brown Butter Squash and Mushroom pasta.
Kale is another fantastic fall veggie that can be used in all sorts of comfort food recipes. Mrs. Miller's Egg Noodles pair perfectly with kale in our Artichoke Noodles and Sausage Pasta recipe. And for something a little different, Mrs. Miller's Extra Wide Egg Noodles are a delicious addition to Kale and Sweet Potato Gratin (pumped up with double fall veggies).
Sweet potatoes are another veggie that may not be the first thing you think of when you think of comfort food, but they definitely have a place in fall recipes. Mrs. Miller's Angel Hair Egg Noodles are great for casseroles like Cheesy Sweet Potato Casserole and Pasta Fagioli. You can also use Mrs. Miller's Wide or Extra Wide Noodles in make-ahead Enchilada Lasagna for all of your fall football parties.
So this fall, don't be afraid to experiment with some healthier ingredients in your comfort food recipes. Adding a handful of seasonal veggies into whatever you're making and switching up your over-processed noodles for Mrs. Miller's Egg Noodles will give you more flavor with a fraction of the guilt. Sounds like a win-win!
Mrs. Miller's Noodles are also kosher, vegetarian, nut-free, and soy-free so everyone can enjoy a delicious and hearty fall meal. So what are you waiting for? Get cooking!