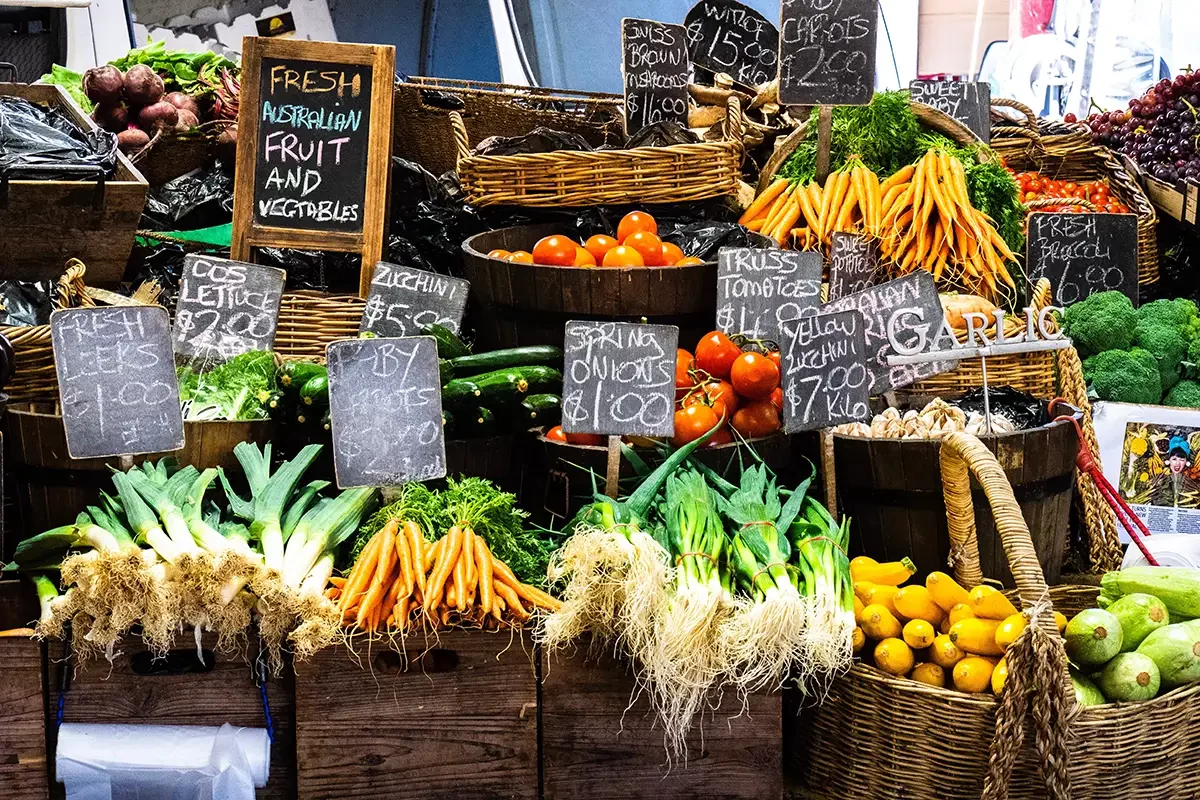 Reasons to Spend Your Weekend Mornings at a Farmers Market
A farmers market is a place where fresh produce, meats, and other locally grown food products are sold directly to consumers. Farmers markets are one of the most popular ways for people to buy food grown locally. We here at Mrs. Miller's love them and love spreading the word on all of the benefits of visiting your local farmers market.
Fresh, Organic Produce and Healthy Food Choices
Organic food doesn't contain any pesticides or chemicals. It's grown without the use of artificial fertilizers and is not genetically modified. Organic farming doesn't use chemical insecticides, fungicides, herbicides or other synthetic substances to control pests or weeds. So, the food you are eating is the healthiest you can find, and it makes a big impact on flavor.
If you are looking to feed your family tasty and healthy foods, and who wouldn't want to, then your local farmers market can be a great resource to find fresh grown fruits, vegetables and even meats. While not all local farmers commit to completely organic grown methods, locally grown foods are less likely to be contaminated with toxins.
Meet the People Who Grow Your Food
Agriculture isn't just about food – it's also about communities and family. Exploring your local farmers market is a great way to meet the people who grow the food you eat and feed your family.
Putting a face to a name and a name to the person that grows your food can strengthen your commitment to your community, support your local economy, ensure your meals taste better and are richer in nutrients.
To Enjoy a Little Bit of Autumn
We all need a good reason to get out more, to soak up some sun, especially as we are starting get less of it. We suggest making a morning of it, grab the kids, the in-laws and thermos of your favorite coffee and spend some time exploring, meeting new people and letting your taste buds get excited by all the beautiful colors and smells.
Discover and Try New Foods and Recipes
Our personal favorite…finding new foods to try out a new recipe. Be sure to spend a little time on our Mrs. Miller's Recipe page for some inspiration. Also, be sure to bookmark it and keep it handy while you explore your local farmers market. We guarantee there will be more than a few recipes you will find that you want to try with the goodies you bring home.
Don't forget to tag us on social media and share pictures of your adventure. We would love to see what your local farmers market is like and hear about what you find.