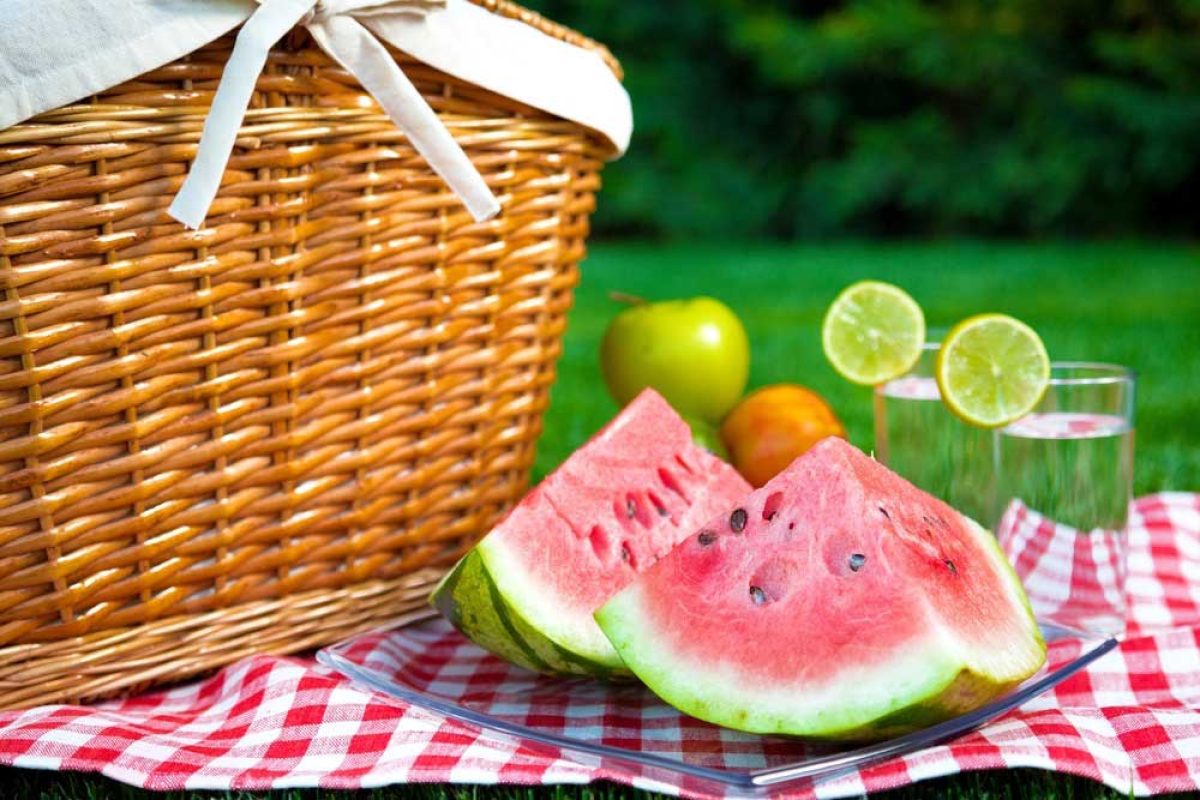 Planning Your Summer Picnic
Picnic season is upon us, let's take a look at some tips on planning your summer picnic.
As in most things planning your summer picnic ahead of time will really help take the stress out of the event, leaving you to enjoy the family fun in a relaxed atmosphere to just enjoy each other's company. Top line items include fresh drinks, yummy food and don't forget to choose your favorite outfit to wear.
Have you noticed how happy your family looks when you take them out to spend time together? And how much your kids and significant others feel connected to you?  We could all use more time together and a family summer picnic can be just the thing to bring out the smiles.
So what are you waiting for? Let's start planning!
Place and Time
The first obstacle is finding the best place and knowing the best time for your picnic. Spring and late summer is the best, simply to avoid the pressive heat. Choose wisely, your location, temperature, and timing. Timing can make or ruin your day. Late mornings or early afternoons pare also ideal. Sunsets can be very romantic if you are planning a picnic for two.
When it comes to choosing a place remember picnics need not be overly fancy. Summer picnics are supposed to be relaxing and enjoyable. List places you and your family really enjoy visiting then decide together. Park, museums, amusement parks, mountains, the beach or you're your backyard. Some pros and cons of our favorite spots:
Parks can provide you a breezy and open atmosphere to enjoy summer sun. You can spend time playing games with the kids.
Amusement parks offer up a full day of fun with rides and games. Plan your summer picnic as a break in the activity.
Going to the beach for a summer picnic could is tried and true. The breeze and cool water helps everyone relax. You and your family can chill under the sun with waves touching your feet. Go swimming to build your appetite and enjoy the sites and sounds.
Museums are also great for picnics. Take a museum tour for some mental stimulation and then plan for a few hours to eat and enjoy family conversations on the lawn. Museums have some of the most beautiful outdoor locations for everyone.
Packing
Packing for a summer picnic is easy but take the time to be thorough. Note having what you need can ruin the good times. Your location choice will determine some of these items but some basic summer picnic items include:
Mosquito repellant
Blanket
Extra jackets in case the temperature changes
Sunscreen
Sunglasses
Tissues and wet paper towels
Trash bag for cleaning up
Also, check with your location for availability of restrooms and running water.
Food and Drink
Make no mistake, the food will be the highlight of everyone's summer picnic fun! Planning and choosing your favorite recipe is a must. Some of our Mrs. Miller's favorite recipes for summer picnics are below. Choose wisely or maybe choose a few…no judgement.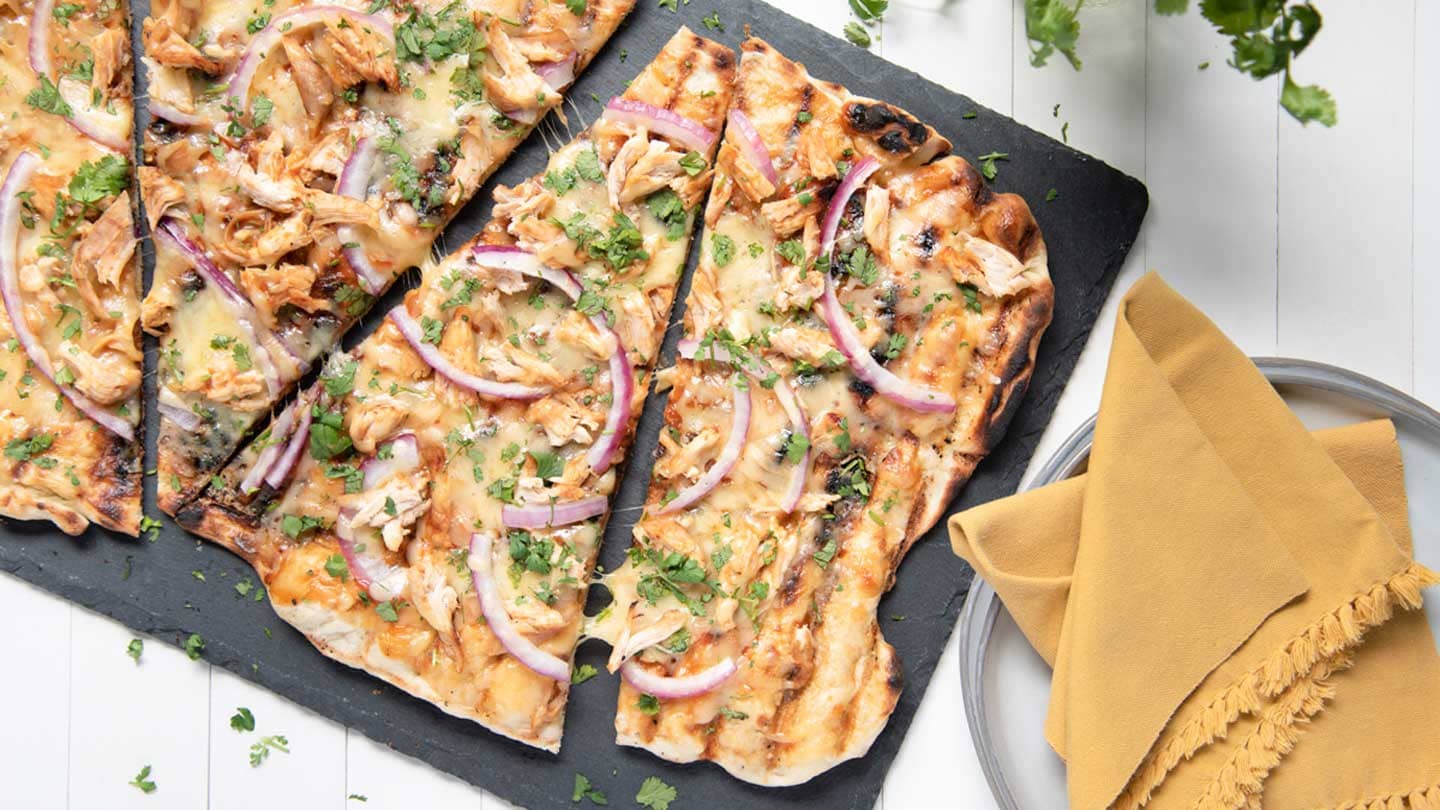 Grilled BBQ Chicken Pizza
Pizza Perfection! Have you ever made grilled pizza? It's easier than you think and gives you that delicious wood-fired pizza taste.
Pesto Pasta Salad
Our Pesto Pasta Salad can be served cold or heated up – it's delicious both ways! It's also a popular summer picnic dish, pairs nicely with chicken entrees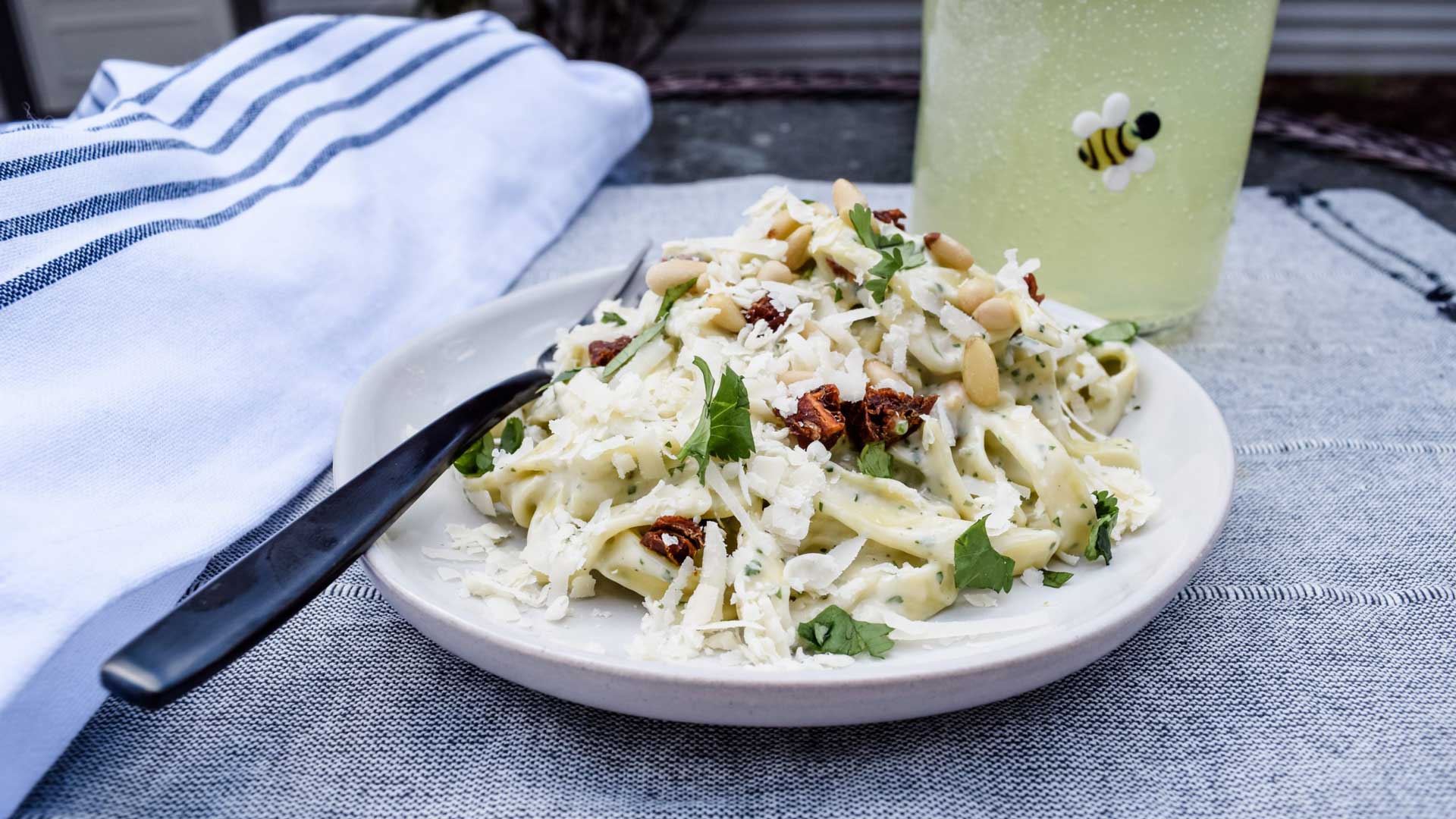 Lemon Pasta Salad
Serve this cold lemon pasta salad as a wonderfully refreshing side dish at Easter, or any spring and summer festivity.
Don't forget to plan on some refreshing beverages that compliment your recipe choices and be sure to pack the needed plates and utensils.. Bring extra of each just in case. Planning a summer picnic is all about having enough but not too much and being sure you have everything you need.
Pack enough drinks and water to stay hydrated. When assembling your picnic basket, make sure to lay down unbreakable items as the base layer. Pack enough utensils. Go for disposable utensils plates, spoons, forks, and knives to make clean up easier. Don't forget serving utensils if needed.. Pack your food neatly in tightly sealed, reusable containers to avoid spillage.
Plan some activities
Once the packing and planning is done. It is time to think of some fun family activities for your picnic. If toddlers are in the mix be sure to bring some of their favorite toys and games. For teenagers, frisbees, balls and other athletic activities can burn up some of their energy. Good chance the adults will be looking for some relaxation, so a good book or two or maybe a crossword puzzle. Do try to think of some activities that everyone can enjoy together.
Some of our favorites:
UNO
Jenga
Lemon Spoon Race
Scavenger Hunts
Enjoy!
Summer picnics are a great chance to get outside and enjoy time with each other. The memories you create will last a lifetime and hopefully build a tradition you can enjoy ever year. We have all been through a lot, we encourage you to plan your summer picnics to create some stress free family fun. Enjoy, you and yours have earned it.