Pizza Perfection! Grilled BBQ Chicken Pizza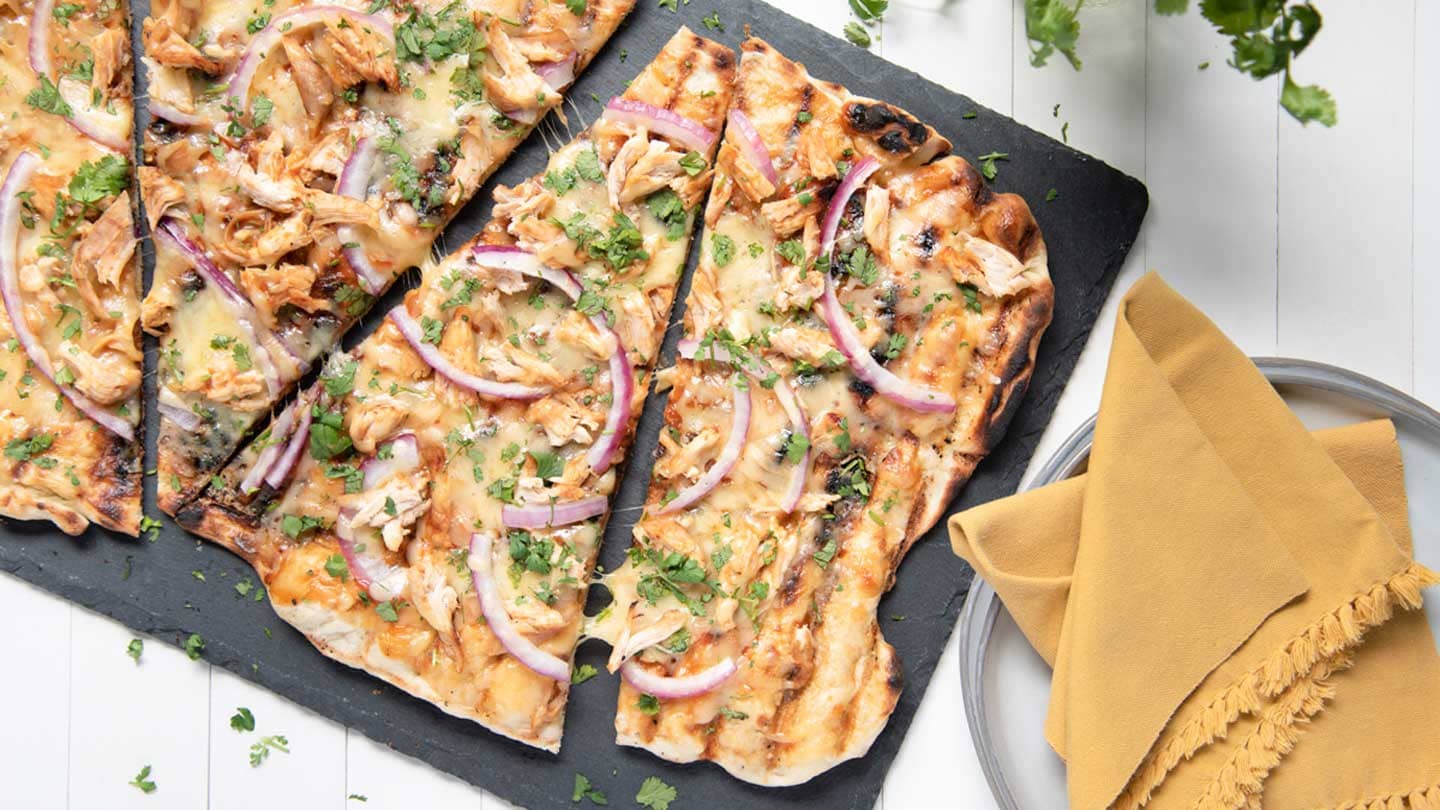 Pizza Perfection! Have you ever made grilled pizza? It's easier than you think and gives you that delicious wood-fired pizza taste. We highly suggest our Grilled BBQ Chicken Pizza, using our sauce, of course.
Prep Time

20 min

Cook Time

15 min

Total Time

35 min
Ingredients:
2 Boneless Skinless Chicken Breasts
1 Fresh Pizza Dough
2 Cups Smoked Gouda, shredded
1/2 Small Red Onion, chopped
1/4 Cup Cilantro, chopped
2 TBS Extra Virgin Olive Oil
Salt and Pepper to Taste
Directions
1
Grill Chicken Breast with a sprinkle of Salt & Pepper for 5-7 minutes (until cooked through), basting with Mrs. Miller's BBQ sauce the entire time. Cool and cut into bite-sized cubes.
2
Heavily coat rolled out Pizza Dough with Extra Virgin Olive Oil and place on grill. Coat the other side while grilling. Flip the dough once it starts to firm up or the bottom is browned.
3
Remove the cooked Dough and top pizza, place back on grill uncovered until bottom half is browned and cheese is melted.
4
Sprinkle with Salt, Pepper, and Cilantro and serve hot.
Pro Tip: Pizza shops will usually sell you pizza dough so go to your favorite place and ask them for some. Your pizza doesn't have to be round, either. Rustic shapes are totally fine and have a fancy feel. Let us know if you make this real crowd-pleasing pizza in the comments!
Share with friends