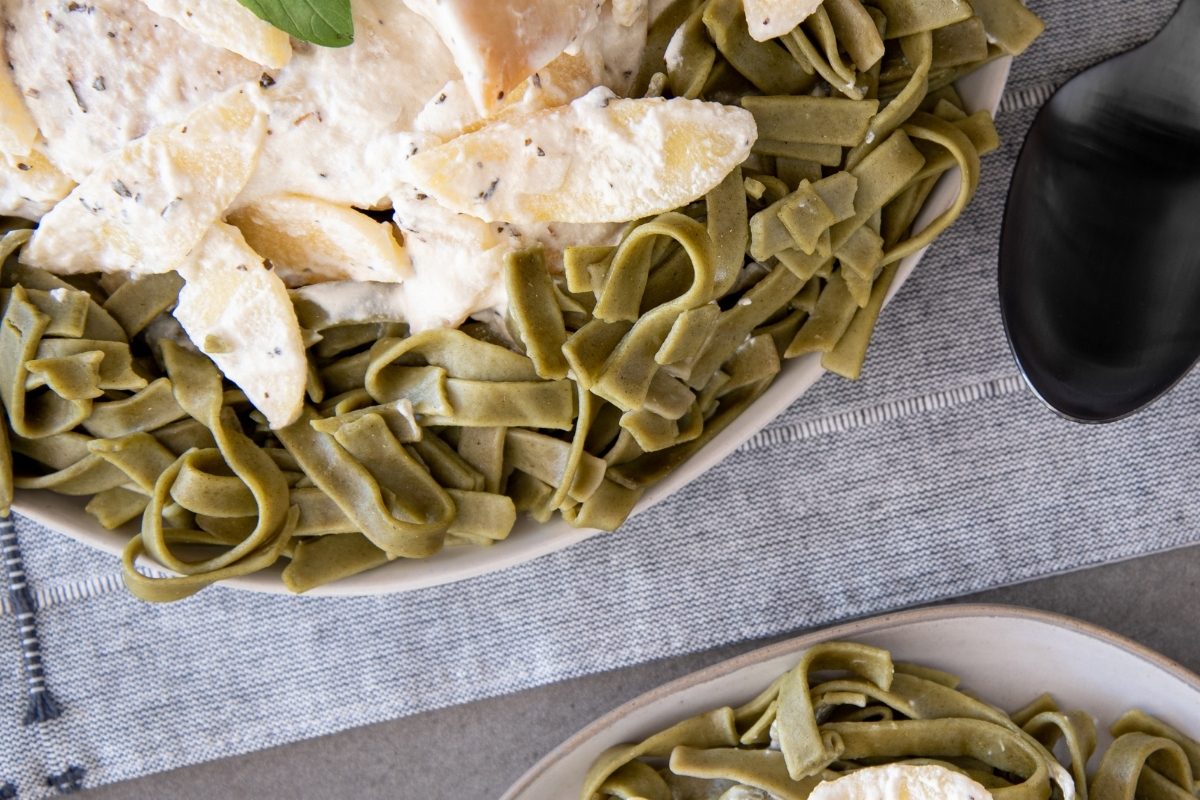 Life can be really busy sometimes. Between work and taking the kids from practice to practice, it's hard to find time to cook healthy and delicious meals. We've got you! This post covers 5 easy weeknight meals that you can use as quick and easy options for feeding the family without compromising health or taste.
We hope your evenings get a little easier with these 5 recipes that are not only quick, but delicious. Perfect when you're in a pinch and want to put some real home cooked meals on the dinner table. Plus, many of them include ingredients from local farmer's markets or even your own backyard garden – helping you save money in the process.
From comfort foods, to simple salads, there is something in here for everyone. The recipes below were chosen for their simplicity and of course their yum status.  Let's get cooking!
Cacio e Pepe is a simple and amazingly delicious Italian classic. Literally translated to "Cheese and Pepper," you can take a lot of leeway with experimenting with this noodle dish. It can be a starter, a side, or just a light summer meal. And it's packed with flavor for being so incredibly easy to make.
This recipe is a spin on a classic Italian salad, the humble five-ingredient Caprese Pasta Salad! The traditional version is stacked or layered fresh tomato slices, whole milk mozzarella, and ribbons of fresh basil drizzled with aged balsamic vinegar and first cold pressed extra virgin olive oil. Topped with a little cracked pepper and Himalayan salt and you've got yourself a simple summer salad. Our version is a little heartier to be served as a meal.
Easy, nutritious, and full of yummy flavors – so good your family will be looking for the leftovers. Mrs. Miller's Homemade noodles with fresh apples in a yogurt based cream topped with sautéed chicken create a quick and seasonal meal that's ready in about 30 minutes. No kidding!
This Broccoli Cheese Noodle Soup is such an easy small batch soup recipe that your whole family is sure to enjoy. And it's hearty enough for a complete meal. Warm up from the chilly weather with this family favorite.
Tender chunks of beef coated in a luscious cream sauce and served over a bed of buttery Mrs. Miller's Homemade Noodles, our Beef Stroganoff recipe is sure to be a hit. With all this flavor you would think this one takes a long time to cook. A real show-stopper, it's also an easy weeknight meal at just under 30 minutes to prepare.
We get it, sometimes cooking dinner can seem impossible. But with these 5 easy weeknight meals, you'll be able to find something that fits your schedule and taste buds! All of these recipes are simple enough after a full day's work or if you're crunched for time. We hope you'll give them all a try – they're delicious! Be sure to check out our entire recipe section for more recipe ideas that excite your appetite . We have tons more mouthwatering dishes waiting for you,