Apples and Chicken with Spinach Noodles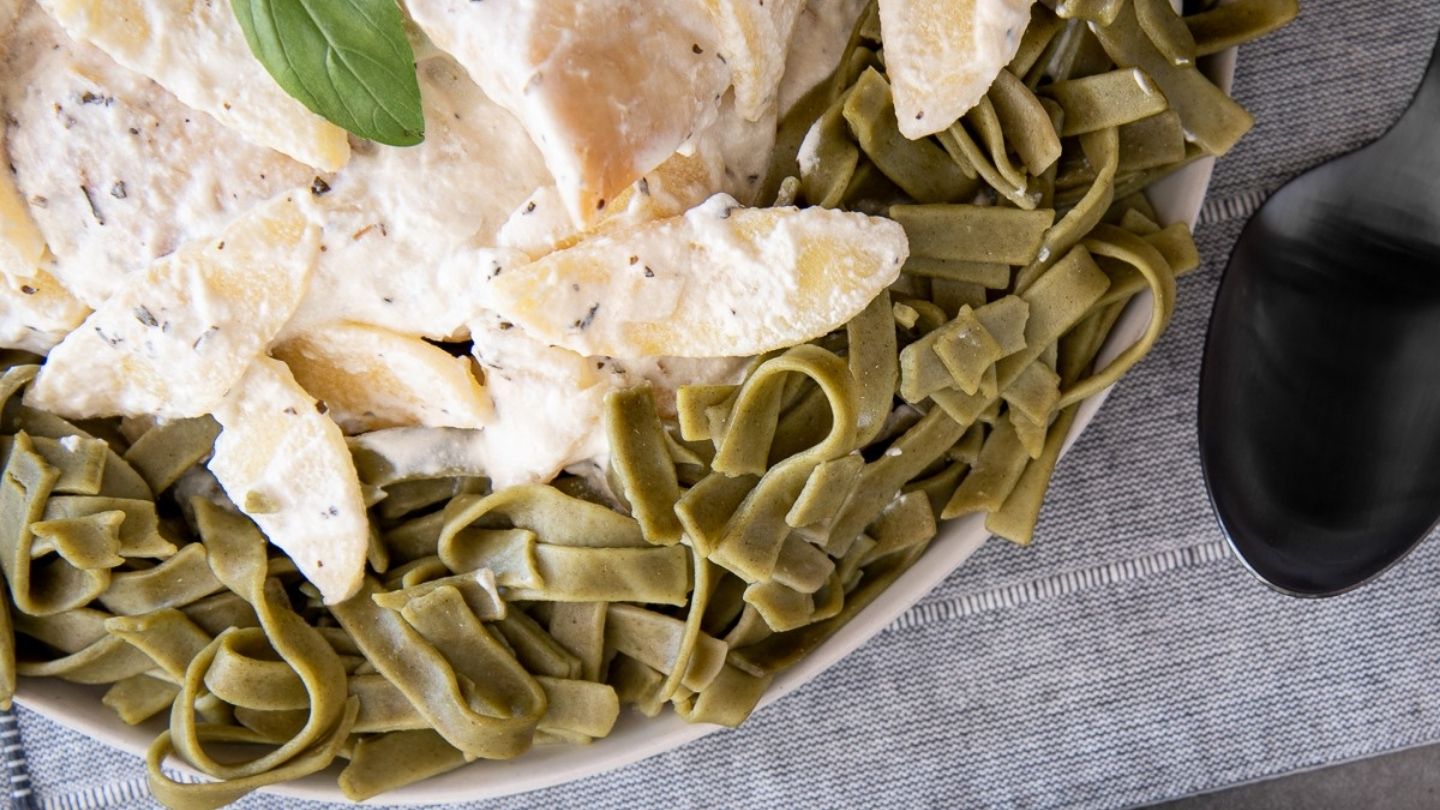 Prep Time

10 min

Cook Time

20 min

Total Time

30 min
Ingredients:
For the Chicken:
4 Boneless Skinless Chicken Breast Halves
2 TBS extra virgin olive oil
For the Apples:
2 Medium Baking Apples, peeled and thinly sliced
½ cup Apple Juice or Cider
1/3 cup Onion, chopped
1 tsp. Basil
1 cup Plain Low Fat Yogurt
1 Tbsp. Flour
Salt and Pepper to taste
1 16oz Package of Mrs. Miller's Spinach Noodles
Directions
1
Sauté Chicken over medium heat until slightly browned and there is no pink inside. Set aside.
2
Place Apples, Apple Juice/Cider, Onions, Basil, S&P to sauté pan used to cook the Chicken. Cover and bring to a boil then reduce to simmer until Apples are tender.
3
Combine Yogurt and Flour then stir into Apple mixture. Do not allow to boil.
4
To serve, place Mrs. Miller's Spinach Noodles on a Platter, top with Apples, and place cooked Chicken on top.
This dish is best served family-style with your favorite crusty bread and a dash of Paprika for garnish.
Share with friends