Vegetable Mix Noodles 14oz
$24.89
Get your daily dose of vegetables without the guilt. Based on a time-tested recipe, Mrs. Miller's Homemade Vegetable Mix Noodles contains flavorful and filling pasta with vegetables you can recognize: juicy tomatoes, hearty spinach, and warming paprika—a modern farmhouse classic that will be popular for many more decades to come. Fall in love with our noodles today!
Sold as 1 Case of 6 Bags (14 oz. per bag)
Cook noodles in 3-4 quarts boiling water for 12-15 minutes or until desired tenderness. Rinse and drain. Use in your favorite recipe.
Extra Fancy Durum Wheat Flour, Water, Tomato Puree, Spinach Powder, Egg Whites, Extractives of Paprika, Natural Flavors, Citric Acid, Tocopherol.
CONTAINS: Egg, Wheat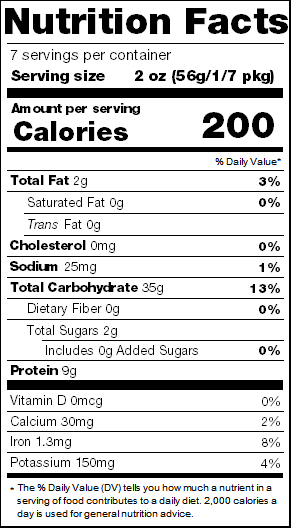 Enjoy these Mrs. Miller's Homemade Recipe Suggestions
Chicken, Avocado and Bacon Pasta Salad
You can easily have this delicious pasta salad done in 25 minutes. Enjoy!
Sloppy Joe Biscuits
These Sloppy Joe Biscuits are perfect for your summer holiday celebrations! A little less sloppy than the traditional recipe and they're grab 'n go ready.