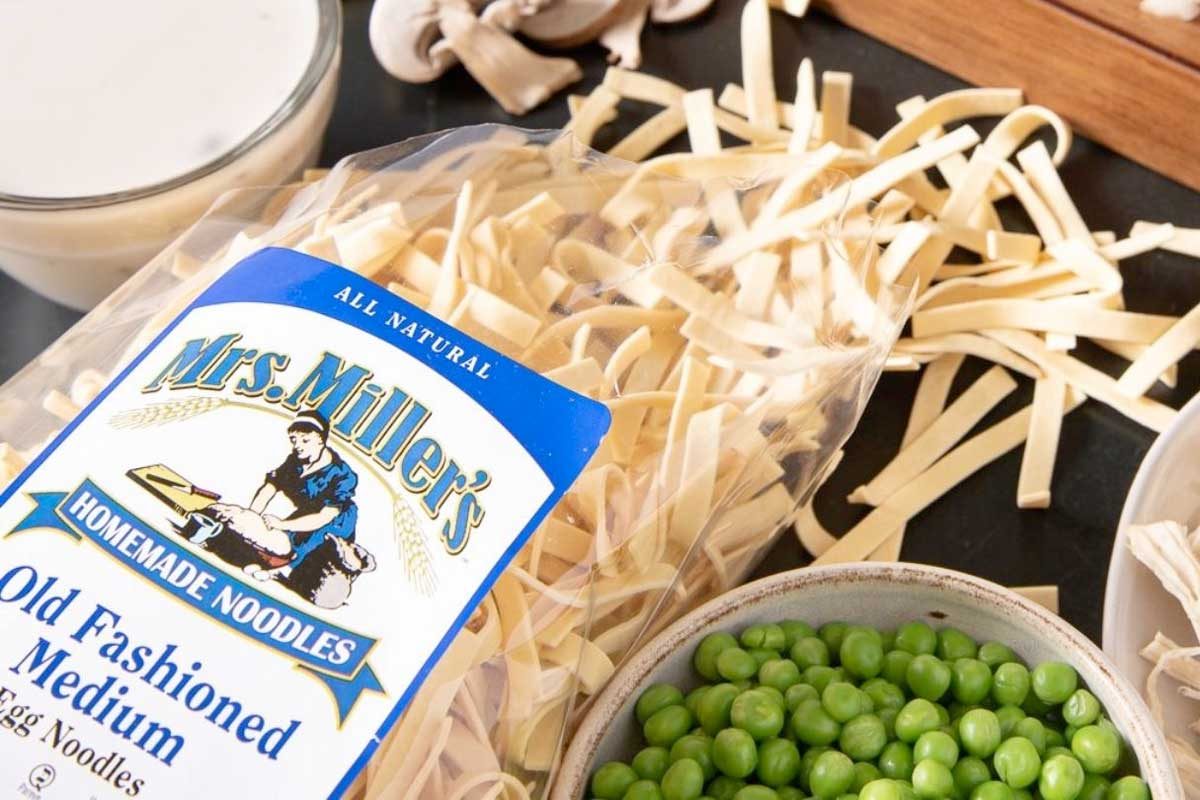 Product Feature: Old Fashioned Egg Noodles
We've been making homemade noodles for over 40 years and we still stay true to our original recipe. Healthy, authentic, and delicious ingredients combined with a tradition of care are at the core of our products.
Our Homemade Egg Noodles are a family favorite and at the heart of all we do. Whether you're adding our noodles to your casseroles or soups, or just eating them by themselves with butter and salt, your family and friends are sure to love these great tasting noodles.
Fill your house this holiday season with amazing aromas using the finest noodles on market shelves. Our recipe is simple, clean, and grounded in history – just like when we started out forty years ago. People still love cooking and sharing them and so do we!
Our Homemade Egg Noodles come in a variety of sizes, from angel hair to extra wide. We even have a selection of pot pie squares. Be sure to check out our shop for all of our available varieties. Sold in 6 packs of 16 oz. bags, be sure to stock your pantry with all your favorites.
Need some recipe inspiration? Below are our three most popular recipes that use Mrs. Miller's Homemade Egg Noodles. Have a favorite recipe of your own? We would love to hear how you are filling your kitchen with homemade goodness and our Egg Noodles.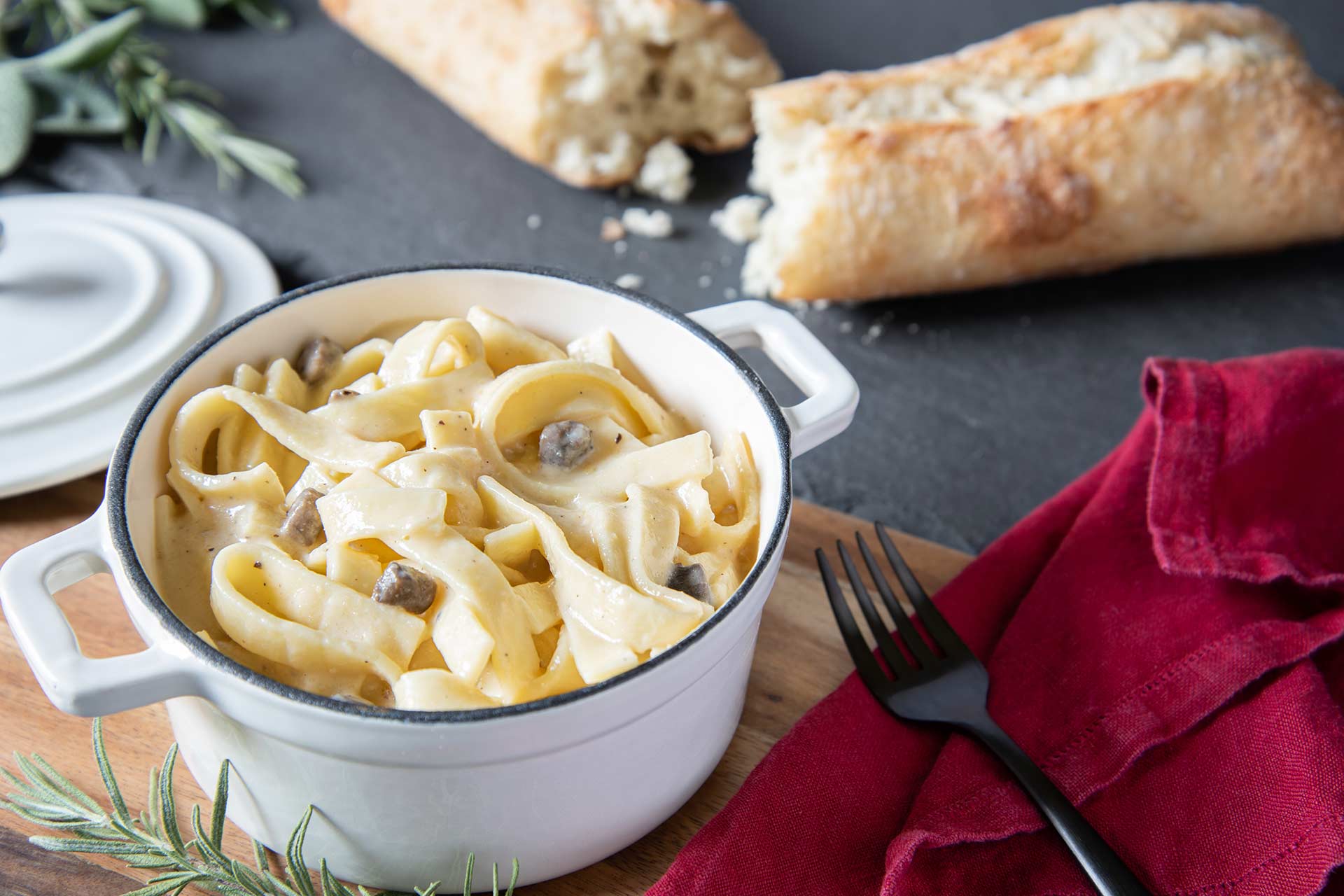 There's really nothing quite like sharing a comforting meal with family on a Sunday, wouldn't you agree? Here's our Amish Wedding Noodles served up in individual crocks, ready and waiting to be savored by the whole gang.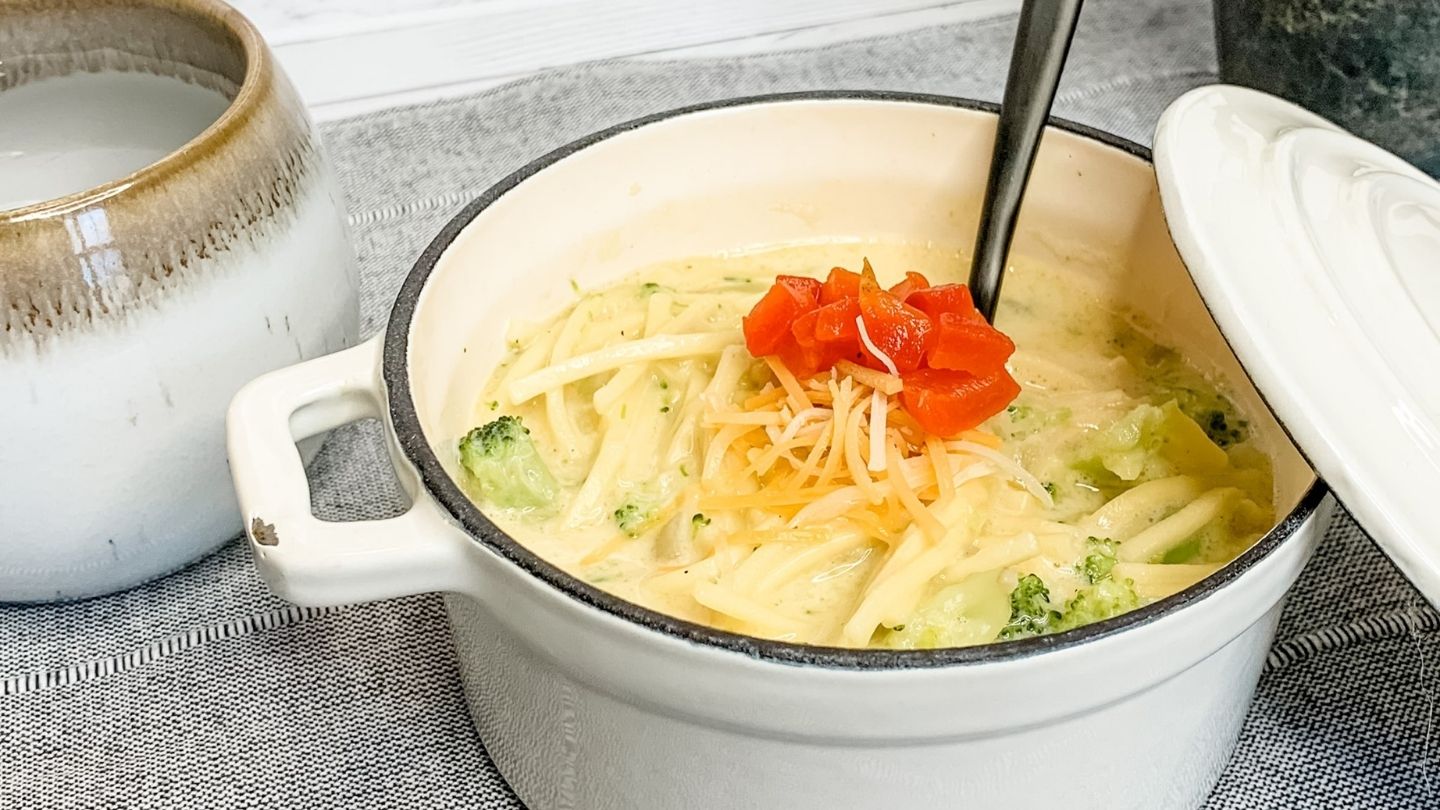 This Broccoli Cheese Noodle Soup is such an easy small batch soup recipe that your whole family is sure to enjoy. And it's hearty enough for a complete meal. Warm up from the chilly weather with this family favorite.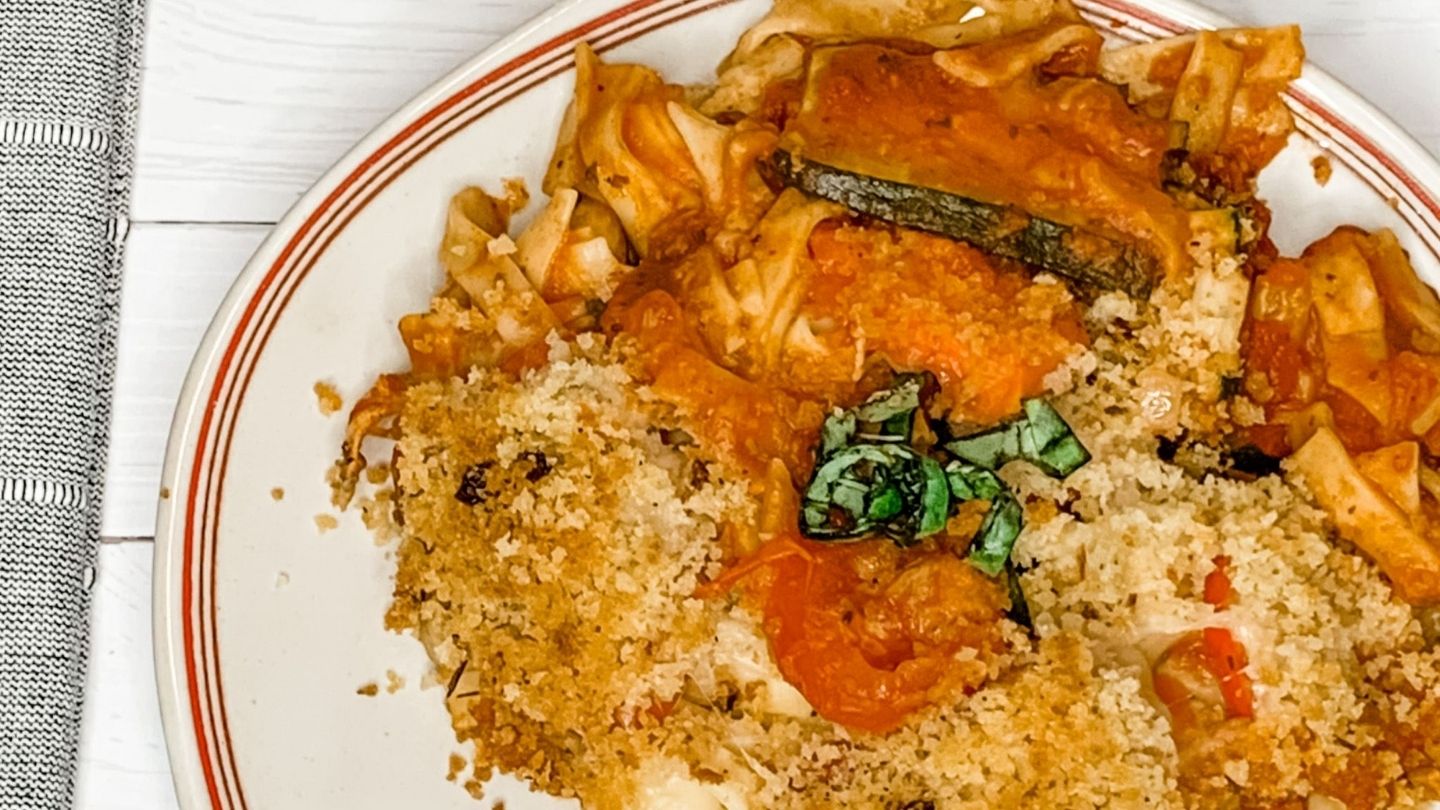 Not sure what to make with all those fresh tomatoes and zucchini you have? Our Tomato, Zucchini, and Noodle Casserole is a delicious option. Layers of fresh veggies and our Garlic Parsley Noodles are a great side dish with Italian seasoned Chicken or a main course for lunch.