Seasoned Butter Noodles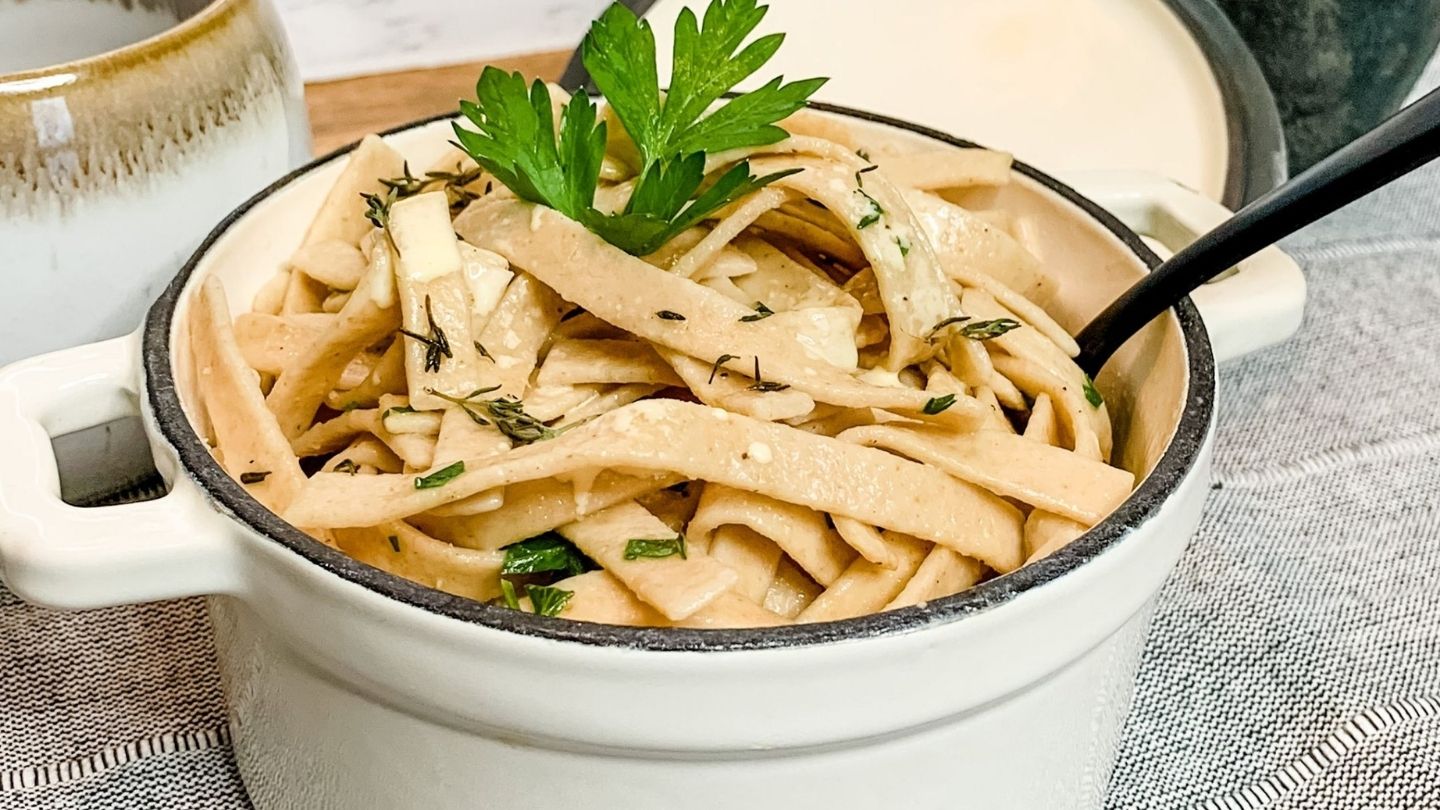 Mrs. Miller's Whole Wheat Noodles are a great way to keep your favorite Seasoned Butter Noodles on your Thanksgiving spread + keep it healthy.
Prep Time

5 min

Cook Time

10 min

Total Time

15 min
Ingredients:
For the Noodles:
For the Herbed Butter:
2 TBS Unsalted Butter, room temperature
2 TBS Flat Leaf Parsley
1 tsp Fresh Thyme
Salt and Pepper to taste
Directions
1
Combine all ingredients in a large bowl. Once combined, push into an unlined, greased muffin tin.
2
Bake at 350º F for 35 minutes. Remove from tin and let cool slightly.
3
Place Mashed Potatoes in an icing bag or ziplock with a corner cut off and pipe them onto the top of the Meatloaf.
4
Top with Shredded Cheddar and a BBQ drizzle.
Keep dinner easy this week with this filling and delicious noodle recipe.
Share with friends