Kugel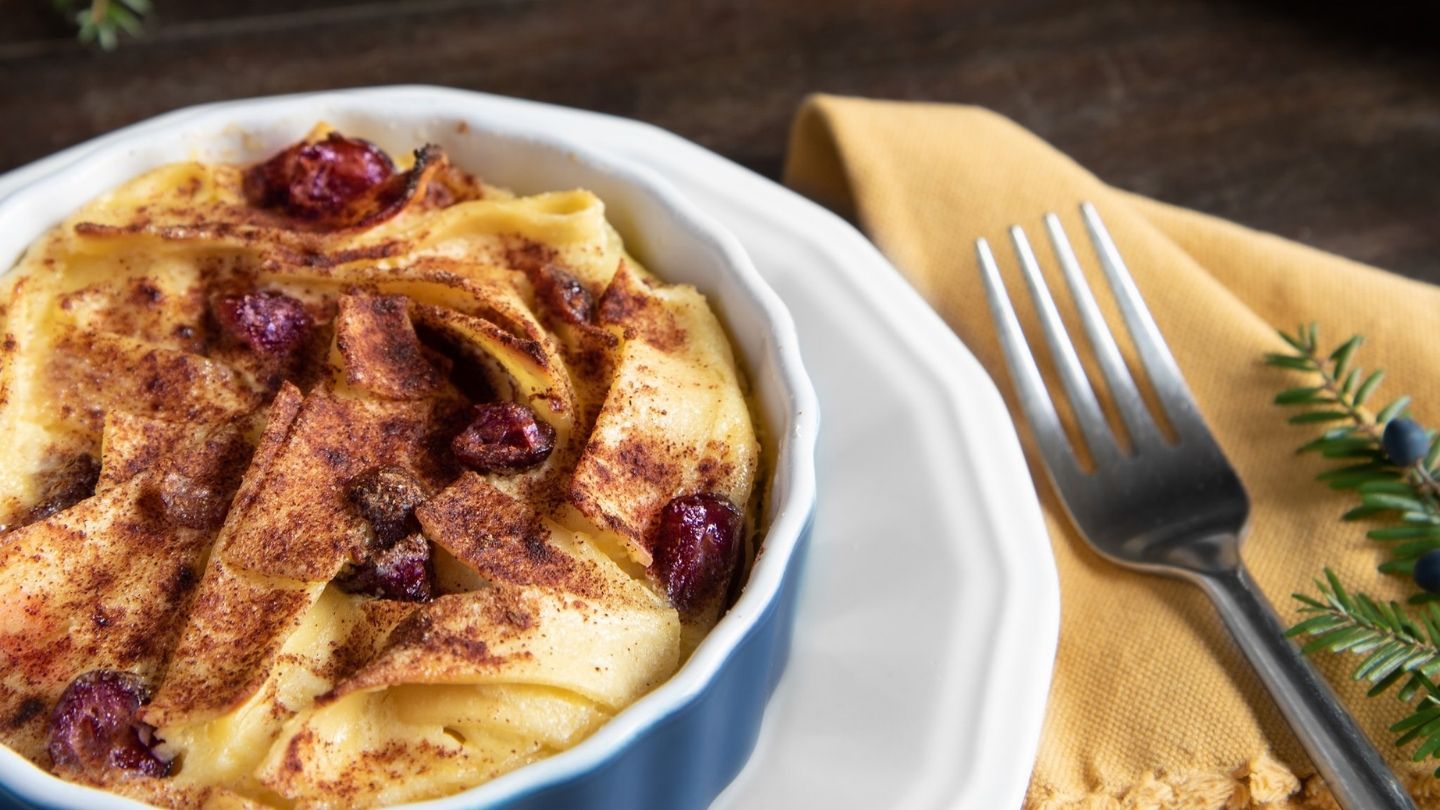 Kugel is a traditional Jewish dish that is made with wide egg noodles. It can be served as either a main course or a dessert. There are many different recipes for kugel, but all of them include eggs and noodles. Some people add additional ingredients such as sugar, fruit, or vegetables. Kugel is a very popular dish in Israel, where it is often eaten on the Sabbath and during holiday celebrations.
It is also popular in the United States and Europe, where it is often served at parties or as a side dish. Kugel can be prepared in many different ways, from sweet to savory. It can be made with sweeteners such as sugar or honey, or it can be made with savory ingredients like onions and garlic.
Kugel originated in Eastern European Ashkenazi Jewish communities. In Yiddish, the word "kugel" means "ball" or "pudding", referring to the round shape of the dish. It is believed that kugel was first served in around the 16th century, though it has likely been around for much longer. Hailing from Germany, kugel made its way to the United States in the 19th century with immigrants from Eastern Europe. In German, kugel means "pudding," though it can also be served as a main dish.
Kugel is a simple dish that is easy to make. Wide egg noodles are boiled and then combined with eggs and butter or oil, which help bind them together. Additional ingredients such as sugar, dried fruit, or vegetables.
Prep Time

10 min

Cook Time

1 hr

Total Time

1 hr 10 min
Ingredients:
6 Large Eggs
2 Cup Sour Cream
1 Cup Cottage Cheese
1 Cup Cream Cheese, softened
1 Cup Sugar
1 Cup Craisins, raisins, or dried apricots (we used craisins)
1/4 Cup Unsalted Butter, melted
1/4 teaspoon Salt
Cinnamon and Sugar, for dusting
Butter Flavored Nonstick Spray
Directions
2
Cover Craisins with warm water to plump – set aside.
3
Cook Mrs.Miller's Noodles according to package directions.
4
Blend Eggs, Sour Cream, Cottage Cheese, Cream Cheese, Sugar, Melted Butter, and Salt until smooth.
5
Pour Egg mixture + Craisins into Noodles while still in the pot until combined.
6
Pour Kugel ingredients into a greased 9×13 baking dish and generously top with Cinnamon and Sugar.
7
Bake for 60 minutes, turning once half way through so the center sets and edges are browned.
8
Serve warm or chilled – enjoy!
Did you know Mrs. Miller's Wide Egg Noodles are kosher? So be sure to stock up on wide egg noodles, as this is an essential ingredient in any kugel recipe! Enjoy exploring the world of kugel and happy cooking!
Share with friends