Chicken Alfredo Recipe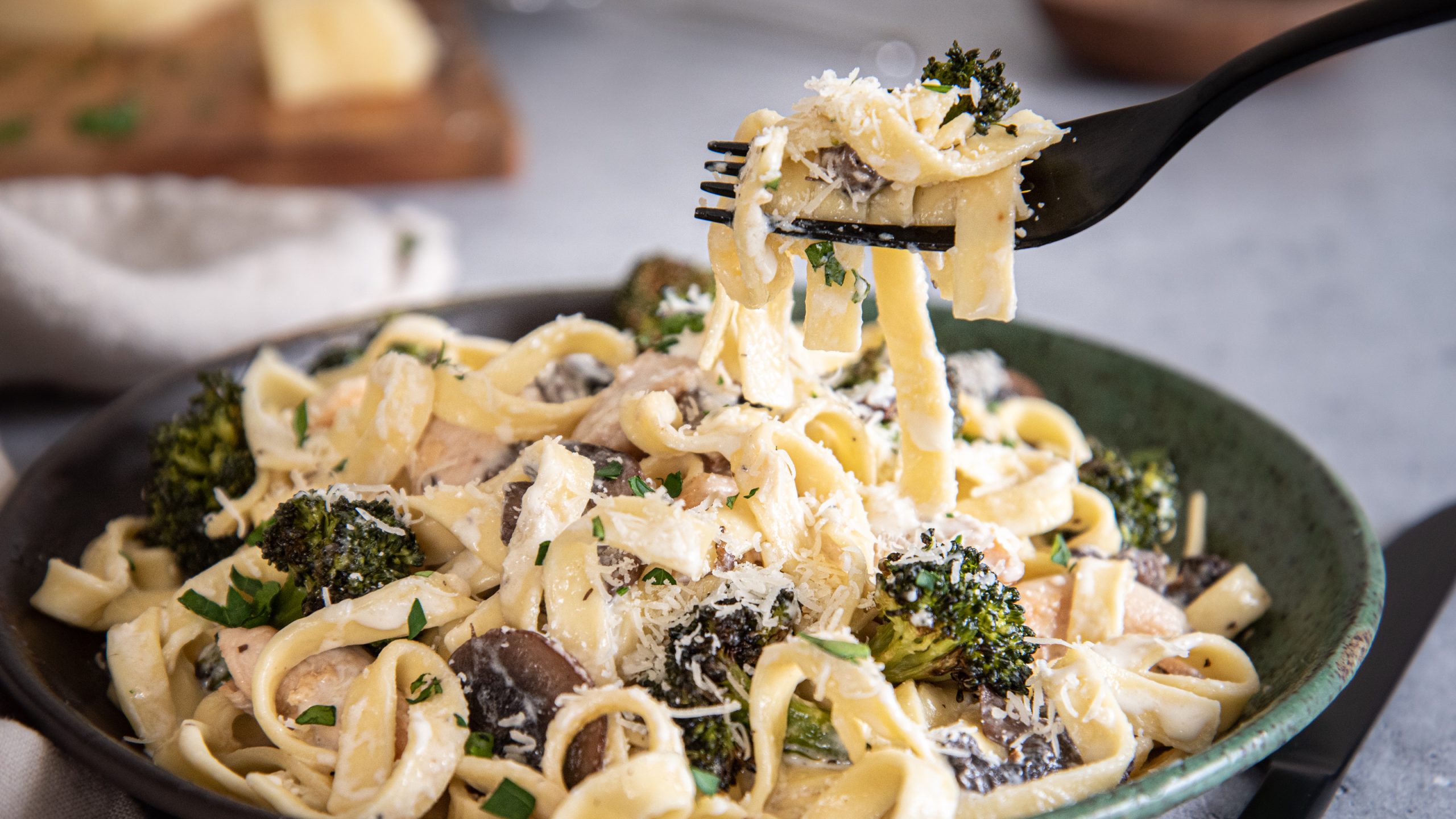 Unveiling the Classic Comfort: Chicken Alfredo
If you're a fan of indulgent Italian-American cuisine, then Chicken Alfredo is likely to be on the top of your list. This timeless dish is a true comfort food that brings together tender chicken, veggies, a velvety Alfredo sauce, and the delightful texture of Mrs. Miller's homemade Medium Egg Noodles. Let's dive into what makes this dish so special and how you can create a restaurant-worthy Chicken Alfredo at home.
The Richness of Alfredo Sauce
At the heart of every Chicken Alfredo lies the luscious and creamy Alfredo sauce. This velvety concoction is traditionally made with butter, heavy cream, and parmesan cheese. The combination of these ingredients creates a rich and satisfying sauce that coats Mrs. Miller's Medium Egg Noodles, veggies, and chicken, resulting in a harmonious blend of flavors and textures.
The Versatility of Mrs. Miller's Homemade Medium Egg Noodles
Medium Egg Noodles, the perfect pasta choice for Chicken Alfredo, are smooth, ribbon-like strands that effortlessly cradle the sauce. They have a slightly wider profile than traditional spaghetti, allowing them to soak up and hold onto the Alfredo sauce, making every bite an explosion of flavor. Additionally, these noodles possess a silky texture and a subtle eggy aroma, which further enhances the overall taste experience.
Chicken Alfredo is a timeless dish that continues to captivate palates around the world. Its luxurious Alfredo sauce, coupled with the smooth and comforting Mrs. Miller's Medium Egg Noodles, creates a culinary experience that delights and satisfies. Whether you stick to the classic recipe or add your own creative flair, Chicken Alfredo lies in its ability to bring comfort and joy with every bite. So, grab your apron, roll up your sleeves, and embark on a culinary journey to create a Chicken Alfredo masterpiece that will impress and satiate you and your family's taste buds.
Buon Appetito!
Prep Time

15 min

Cook Time

20 min

Total Time

35 min
Ingredients
Ingredients
2 Boneless Skinless Chicken Breasts, sliced
8 oz Baby Bella Mushrooms, sliced
2 Cups Broccoli, chopped
1 tsp Olive Oil
For The Sauce
2 Cups Heavy Whipping Cream
1/2 Cup Parmesan Cheese, grated
2 Cloves Garlic, minced
1/2 Cup Unsalted Butter
Salt and Fresh Cracked Pepper to taste
Method
1
Cook Mrs. Miller's Medium Noodles according to package instructions – cover and set aside.
2
Sear the sliced Chicken in a hot skillet with Olive Oil until it's no longer pink and has a golden-brown outside.
3
In the same skillet toss in the prepared Broccoli and sliced Mushrooms. Sauté them over medium heat until they are tender-crisp.
4
To make the sauce – In a saucepan on medium-low heat, melt the Unsalted Butter. Add the minced Garlic and sauté it until it becomes fragrant, being careful not to let it brown.
5
Add Heavy Whipping Cream and bring it to a gentle simmer. Allow the cream to reduce slightly, thickening it to the desired consistency. Stir occasionally to prevent from sticking to the bottom of the pan.
6
Gradually add the freshly grated Parmesan Cheese stirring continuously to ensure smooth incorporation. Add Salt and Fresh Cracked Pepper according to taste.
7
Add the Mrs. Miller's Noodles and Veggies to the sauce and combine throughly.
8
Garnish with freshly grated Parmesan Cheese and enjoy!
Share with friends