BBQ Baked Beans Recipe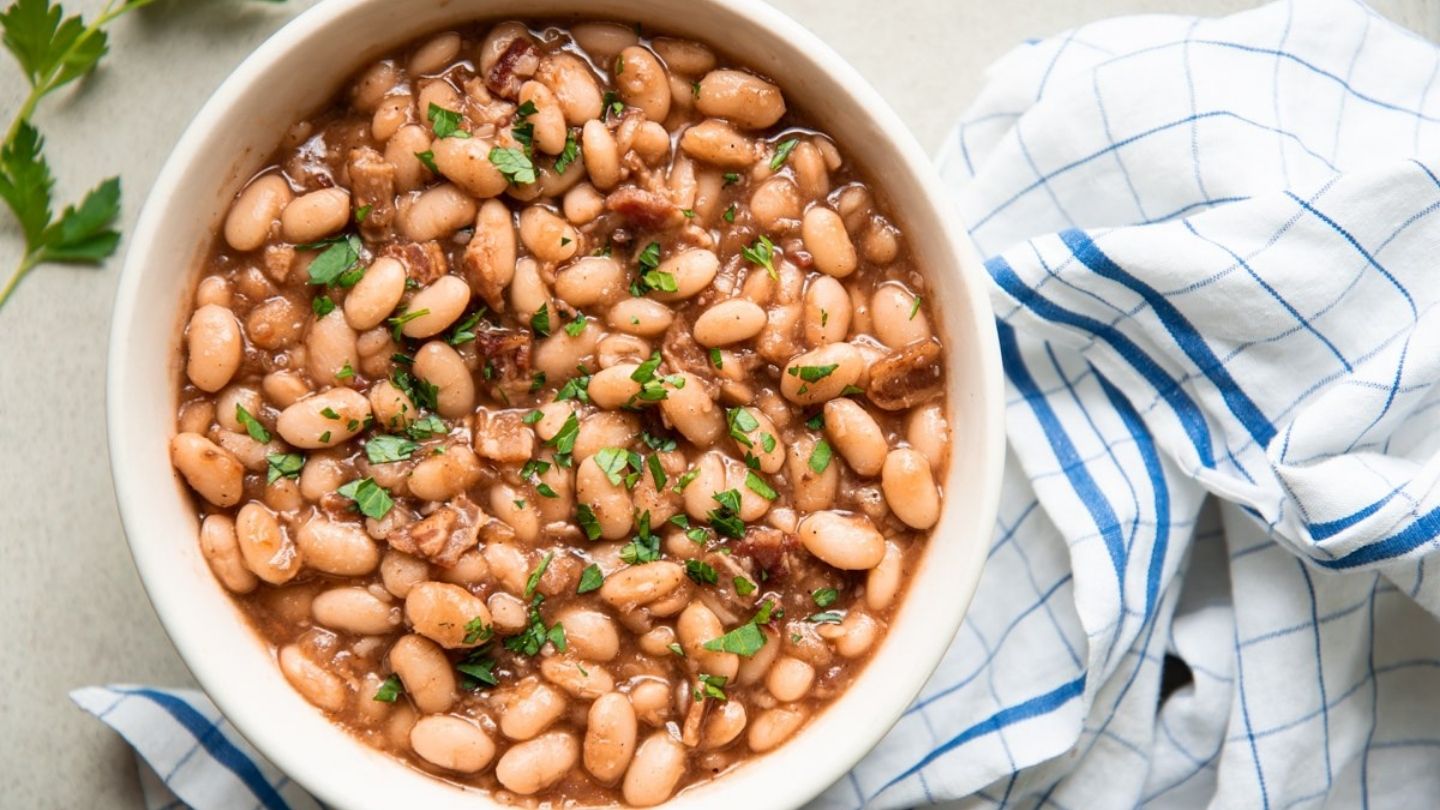 No summer picnic is complete without Barbecue Baked Beans and luckily - we have two sauce options that make a great base for your beans! Whether you're looking for sweet and spicy notes of hickory or you like to bring on the southern honey mustard - we have you covered!
First, let's talk about Sweet Hickory Sauce and how this sauce can satisfy the masses. This sauce is a classic molasses-based barbecue sauce that has been elevated with the addition of hickory-smoked paprika. The result is a rich and thick sauce with deep notes of hickory smoke and a touch of sweetness from the molasses.
Next up, we have our Southern Honey Mustard Sauce. This is a lighter sauce that is still packed with flavor. The mustard provides a nice tang, while the honey and brown sugar give it a touch of sweetness. This sauce also has a kick of heat from the cayenne pepper, which makes it perfect for those who like a little spice in their life!
So whether you're looking for a classic barbecue taste or something a little different, we've got you covered. Be sure to try our Barbecue Baked Beans at your next picnic!
Prep Time

20 min

Cook Time

8 hr

Total Time

8 hr 20 min
Ingredients:
1 Cup Mrs. Miller's Sweet Hickory BBQ Sauce
1 16 ounce Bag Dried Great Northern Beans, sorted
6 ounce Thick Cut Local Bacon (we used Meatheads Union)
1 White Onion, chopped
2 teaspoons Garlic Powder, divided
2 teaspoons Onion Powder, divided
3/4 Cup Brown Sugar
1/2 teaspoon Ground Nutmeg
1/4 teaspoon Ground Cloves
2 Cups Water
Hot Sauce to taste
Salt and Pepper to taste
Directions
1
Sauté Bacon until crispy and set aside on a paper towel. Cool and chop into pieces
2
Sauté Onions in Bacon grease until translucent. Place the cooked Bacon and the Onions in a 4-quart slow cooker.
3
Place sorted Beans, 1 tsp Garlic Powder, 1 tsp Onion Powder, Water, Salt, and Pepper in the slow cooker and cook on low for 6 hours.
4
Add remaining ingredients and cook on low an additional 2 hours.
These beans are the perfect accompaniment to your Father's Day Grill 'n Chill spread! Let dad get the steaks ready – you got the beans!
Share with friends