Shrimp Scampi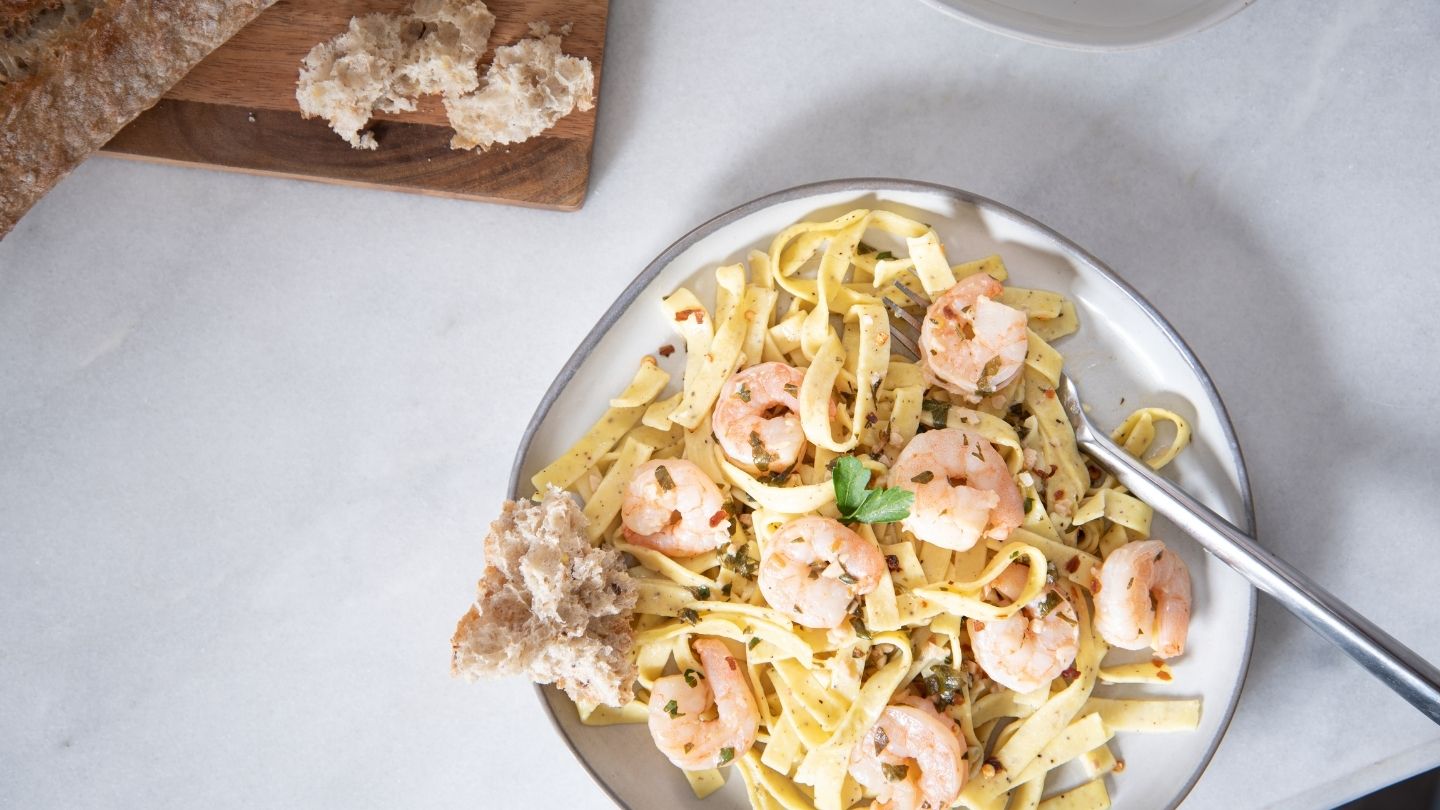 Shrimp Scampi is an elegant and romantic choice for Valentine's Day! Pair this dish with your favorite sipper, a themed tablescape, and a little crusty bread, of course!
Prep Time

10 min

Cook Time

20 min

Total Time

30 min
Ingredients:
1 1/2 lbs Large or Extra Large Shrimp, shelled and deveined
2 TBS Butter
2 TBS EVOO
4 Cloves Garlic, minced
1/2 C Dry White Wine or Broth
1/3 C Parsley, chopped
Squeeze of 1/2 of Fresh Lemon
Pinch Crushed Red Pepper Flakes
Kosher Salt and Cracked Black Pepper, to taste
Directions
1
Prepare Mrs. Miller's Lemon Pepper Noodles according to package instructions.
2
Melt Butter with the Extra Virgin Olive Oil. Add garlic and sauté until fragrant.
3
Add Wine or Broth, Red Pepper Flakes, and Salt & Pepper to taste. Bring to a simmer. Wine should reduce by 1/2 – about 2 minutes.
4
Add Shrimp to pan and sauté until they just turn pink – 2 to 4 minutes depending on whether they are large or extra large.
5
Stir in Parsley and Fresh Lemon Juice and serve hot over Mrs. Miller's Lemon Pepper Noodles.
Share with friends